AMP UP YOUR GRILLING WITH OUR LATEST RUBS!
BROWSE OUR MOST POPULAR CATEGORIES
GRILL WITH CONFIDENCE - PICK UP A GRILLAHOLICS GRILL MAT TODAY
KEEP YOUR GRILL LOOKING BRAND NEW WITH A GRILLAHOLICS GRILL BRUSH
GRILL LIKE A PRO WITH THESE POPULAR GRILLAHOLICS GRILLING ACCESSORIES
A NOTE FROM
A NOTE FROM
KATIE & DEVIN,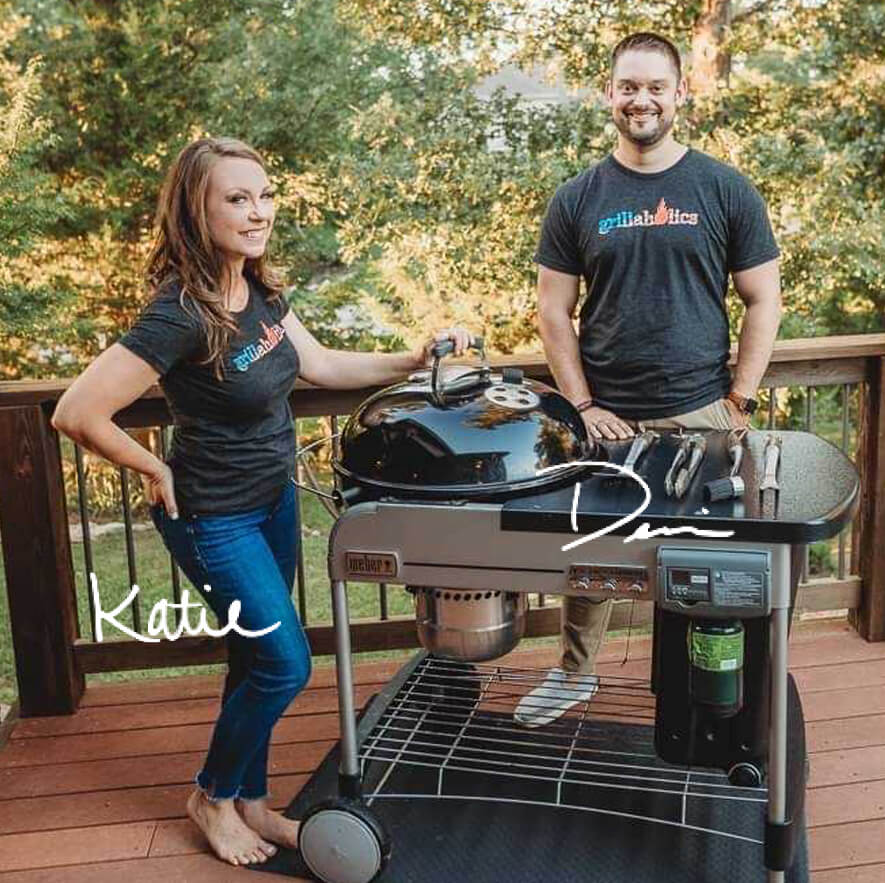 A SPECIAL THANK YOU FROM KATIE AND DEVIN,
THE CO-FOUNDERS OF GRILLAHOLICS.
Growing up, some of our fondest memories are grilling in the backyard with our dads. We both lost our dads in our early twenties, but we always cherish the fun we had around the grill. We started Grillaholics with one goal in mind...to help Grillaholics create more memories around the grill by making mind blowing BBQ for friends and family. We're a small family owned business located in the suburbs of St. Louis, Missouri. We want to thank you for being here, and from our family to yours, we're excited to help you create more memories around the grill.
Read Our Full Story
DESIGNED TO MAKE
GRILLING EASIER
MAKE MORE
MEMORIES AROUND THE GRILL