Grillaholics Meat Claws - Black






Grillaholics Meat Claws - Black
SHRED THROUGH MEAT LIKE AN ANIMAL
SHRED THROUGH MEAT LIKE AN ANIMAL
WITH OUR MEAT SHREDDING CLAWS!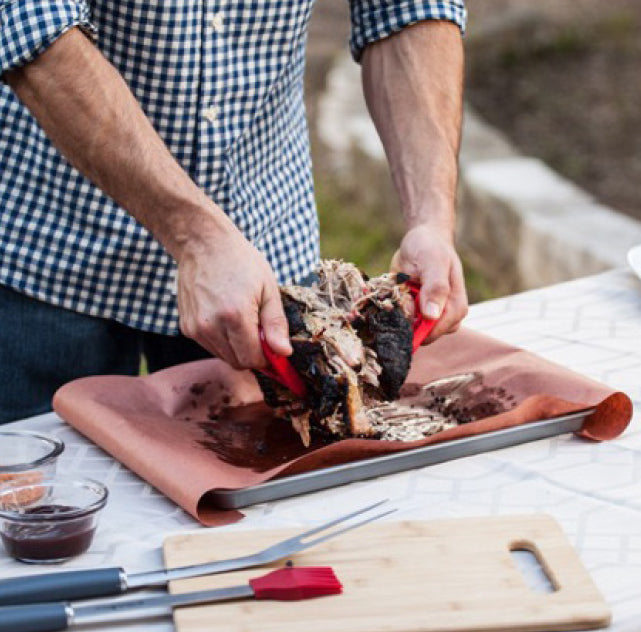 Man these things are super duper. Not only can I hold them like that guy in that movie (y'all know the one I'm talking about)but it will shred the beepidybeeep out of some barbeque porky'all. I can't wait to start processing my venison and going all Grillaholic claw on it! Yowser that will be good Saturday night drinking a little moonshine tearin' up some red meat kinda fun y'all! Buy. These. They are cheap fun and work hard!
GRILLAHOLICS MEAT CLAWS
IT'S GOOD TO LET
YOUR INNER BEAST
BUILT
STRONGER.
SMARTER.
SAFER.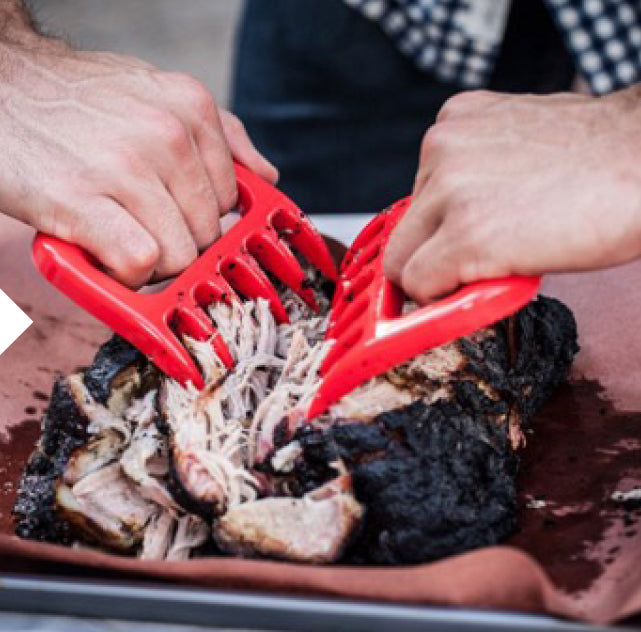 MADE FROM
HEAVY-DUTY
BPA-FREE PLASTIC
SIX SHARP
PRONGED CLAWS
FOR EASY SHREDDING
DISHWASHER
SAFE & EASY
TO CLEAN
PULLED PORK IS NO MATCH
PULLED PORK IS NO MATCH
FOR THESE CLAWS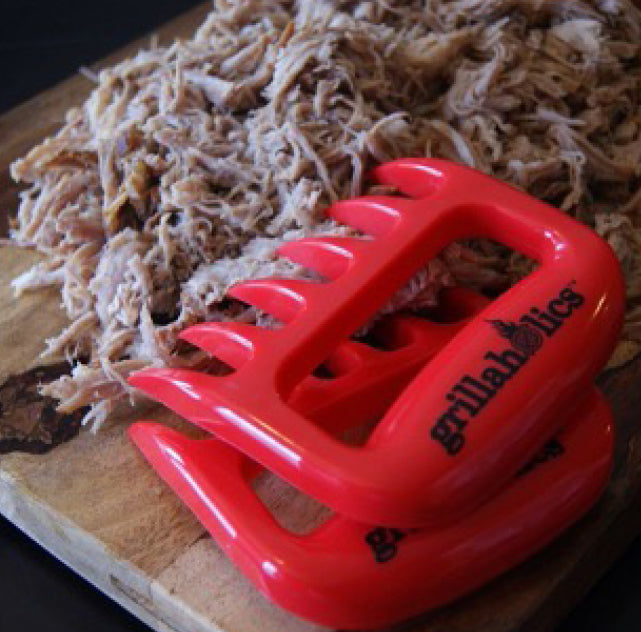 WHY DON'T YOU HAVE THESE YET?!

"Originally, I purchased these to use to pull apart hot, freshly smoked meat.Last night, however, I was excited to give them a try with a large pork lointhat I had in the slow cooker. AWESOME! So much easier than using twoforks to shred the meat apart. The meat claws are easy to hold onto,making the work your hands and wrists do much less taxing. The meatshred apart quickly and when I was all done, it was great being able tothrow them in the dishwasher. I will be buying these as gifts and usingmine regularly!"

"I bought this as a gift for my son. He loves cooking and grilling. He loves these claws to rip up some pork roast and barbeque. They are very thick, sturdy, and well made. After receiving the product the seller even got in touch with us to make sure we were happy with their product. They have excellent customer service and it's nice to know that they really do care. These also have a lifetime warranty which is great."

"These are a great tool for shredding meat. The fact that they're good at picking up and transporting that meat is an added bonus. I got several sets so the family can work together and everyone from the 12-year old to the husband who never cooks anything used these easily. They're easy to hold, and do the job great. They're completely fantastic for getting meat off the flat grill or a shallow pan though, and I didn't buy them as meat lifters anyway, that's just a bonus feature."

"Greatest invention in a long time! Makes pulling pork apart SOOO MUCH EASIER! I used to dread making pork tenderloin because of having to pull it apart with forks for sandwiches. Now, there's no more sore hands, and these things are made very solidly. I've dropped one on the floor, no cracking or breaking, they're dishwasher safe, I could go on and on. If you don't have these meat claws, you need them for pork or roast beef and stabbing an intruder into your home! Be careful with the teeth, they are sharp. They need to be sharp to pull apart the meat. I would not let children play with them. They are an adult tool. They do an excellent job! I highly recommend them!"
SHRED &
LIFT MEATS - EVEN
TOSS SALADS
EASIER THAN EVER!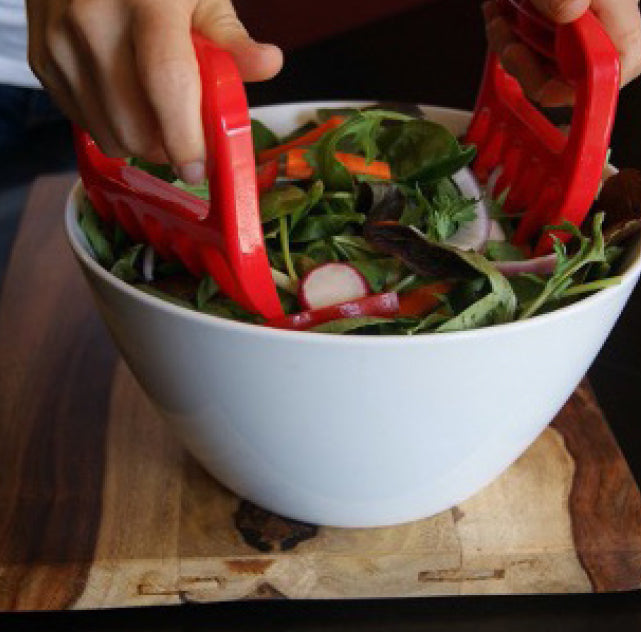 A "MUST-HAVE"
GRILLING ACCESSORY
THERE ISN'T ANYTHING ELSE IN THE WORLD LIKE A DELICIOUS PULLED PORK SANDWICH...
There's also nothing as annoying as having to shred that perfectly smoked pork butt with two kitchen forks. There goes an hour you'll never get back...
BUT THERE IS A BETTER WAY! A HUGE TIME SAVER!
It's truly the innovation that the grilling world has been waiting for, and Grillaholics brings youthe highest quality Meat Claws available on the market today. These durable plastic claws canbe used to lift and shred your large cut of meat in minutes!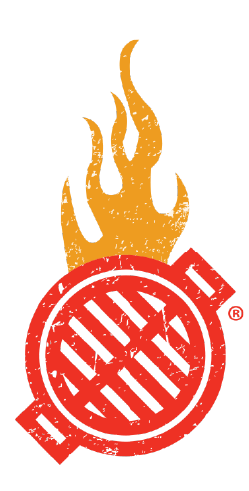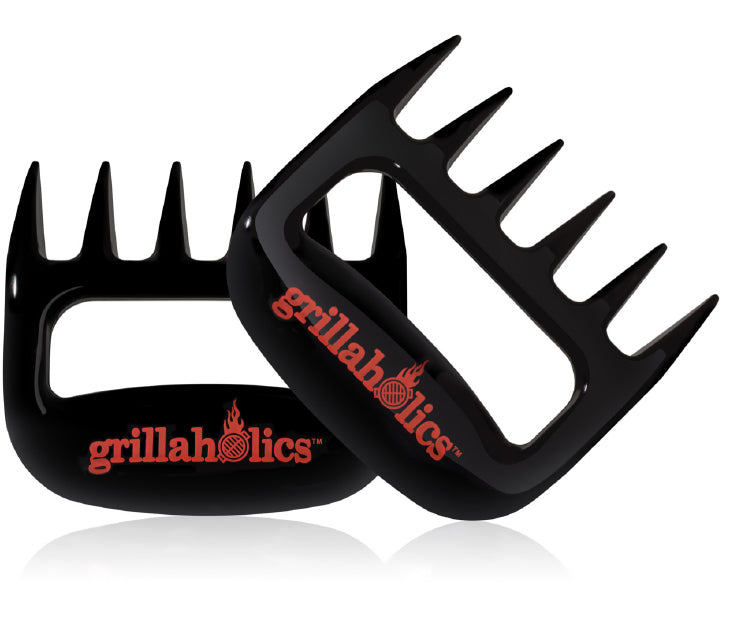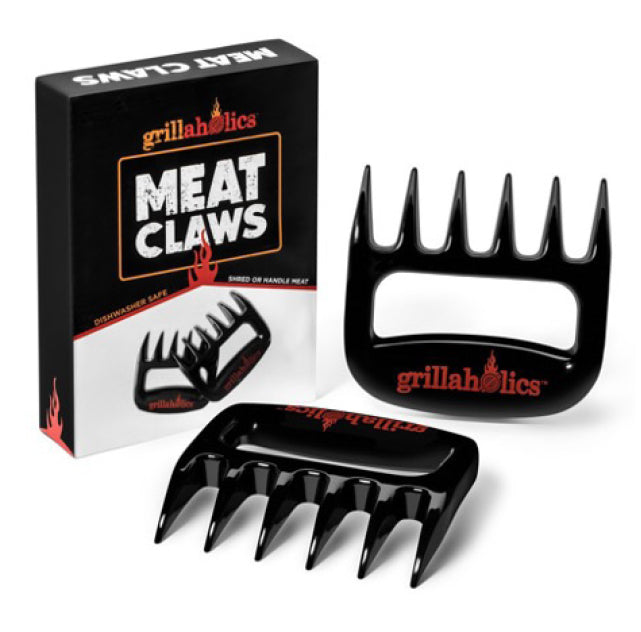 LET YOUR INNER
BEAST OUT
WITH A PAIR OF
GRILLAHOLICS
MEAT SHREDDING
CLAWS TODAY!