Grillaholics Essentials Nylon Grill Brush




















Grillaholics Essentials Nylon Grill Brush
NO MORE METAL BRISTLES. NO MORE WORRIES
NO MORE METAL BRISTLES. NO MORE WORRIES
WELCOME TO NYLON COLD SCRUB TECHNOLOGY!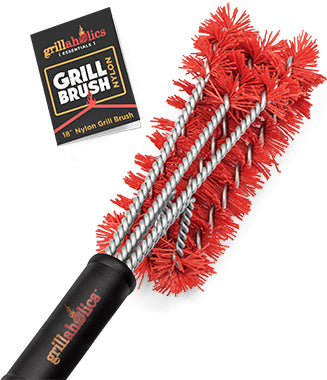 I finally did the right thing and purchased this grill brush. The risk of metal bristles being ingested was our motivation, of course.While I have changed my old routine of brushing the grill while it was hot I have found that brushing it while it's cold - prior to cooking - does just as good of a job. I actually like it better. I just brush the heck out of my grill grate, rinse off the brush and put it in the dishwasher. It comes out clean as a whistle. My wife was right.
GRILLAHOLICS ESSENTIALS NYLON GRILL BRUSH
BUILT STRONGER.
SMARTER.
SAFER.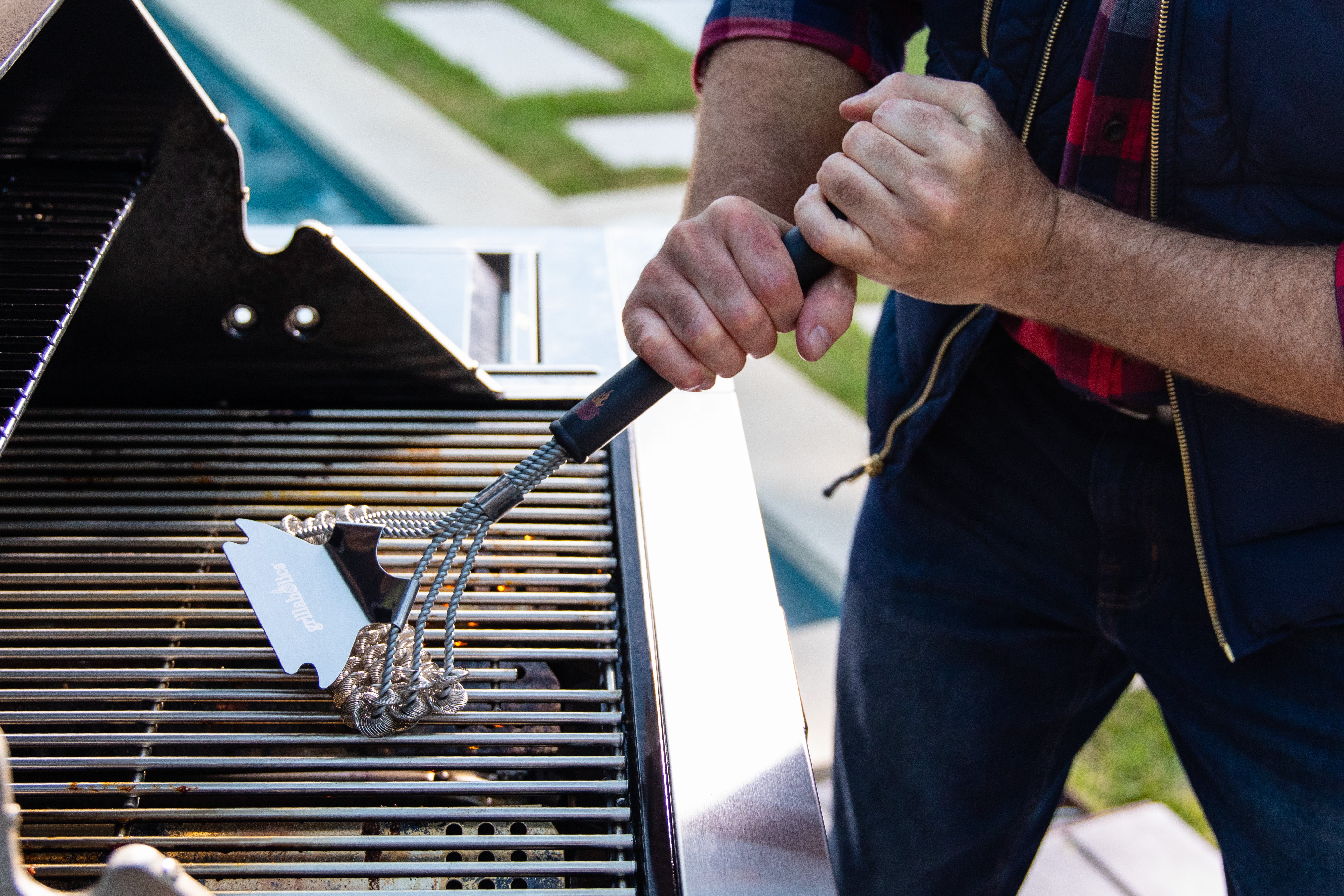 HEAVY DUTY HANDLES
FOR EXTRA LEVERAGE
USES NYLON COLD SCRUB
TECHNOLOGY
MADE WITH NO
METAL WIRE BRISTLES
GET YOUR GRILL
GET YOUR GRILL
CLEAN UP TO 5X FASTER!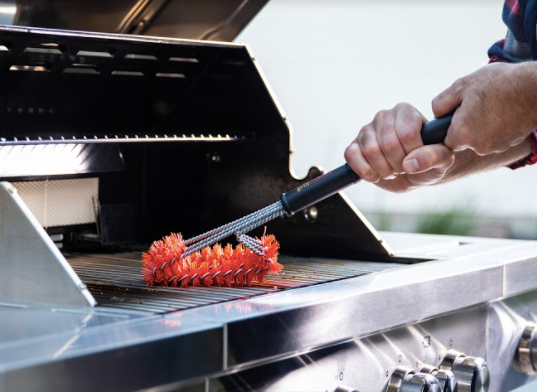 STRONG ENOUGH FOR
A LITTLE ELBOW GREASE

"I have the ceramic coated grates so using a wire brush would have removed the coating and getting in between the grates was difficult with grill scrubber. With the sturdy handle i was able to put some elbow power to get the grates cleaner than i have in the past!"

"My family and I have been looking for a really good nylon grill brush for a while, and this is easily the best one we've used. We have grills with differing grate materials, and this brush works like a dream on all of them. It's super easy to use and is holding up beautifully. Nice sturdy construction and a very reasonable price. Couldn't be happier with it."

"I bought this for my husband. He thought it would be OK but after he tried tried he will not even think about using anything else! This is his go-to brush for cleaning the grill/smoker!!"

"The product really is a good product. It cleans the grill really well and I don't have to worry about it shedding. But the thing that makes this product excellent is the amazing customer service from the seller."
INTRODUCING NYLON COLD SCRUB TECHNOLOGY
If you have porcelain or ceramic grill grates, you know that not just any grill brush will do. That's why we developed our Essentials Nylon Grill Brush that utilizes cold scrub technology that is perfectly safe for expensive porcelain and ceramic grill grates, while being strong enough to power through any burnt on grime.
Unlike other brushes that require your grill to be piping hot in order to clean efficiently, our Nylon brush was designed specifically to be used on cold grill grates. So not only ads our Nylon grill cleaning brush safe for your grill grates - It keeps your hands safe from the heat as well!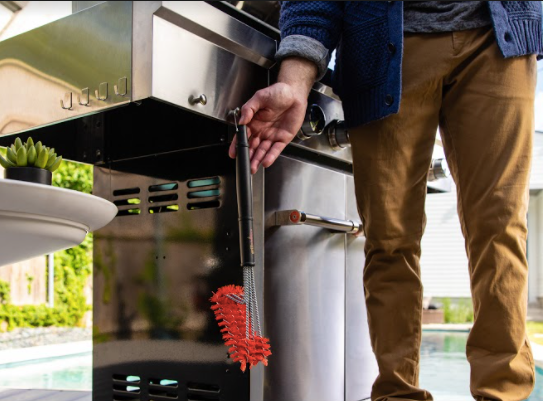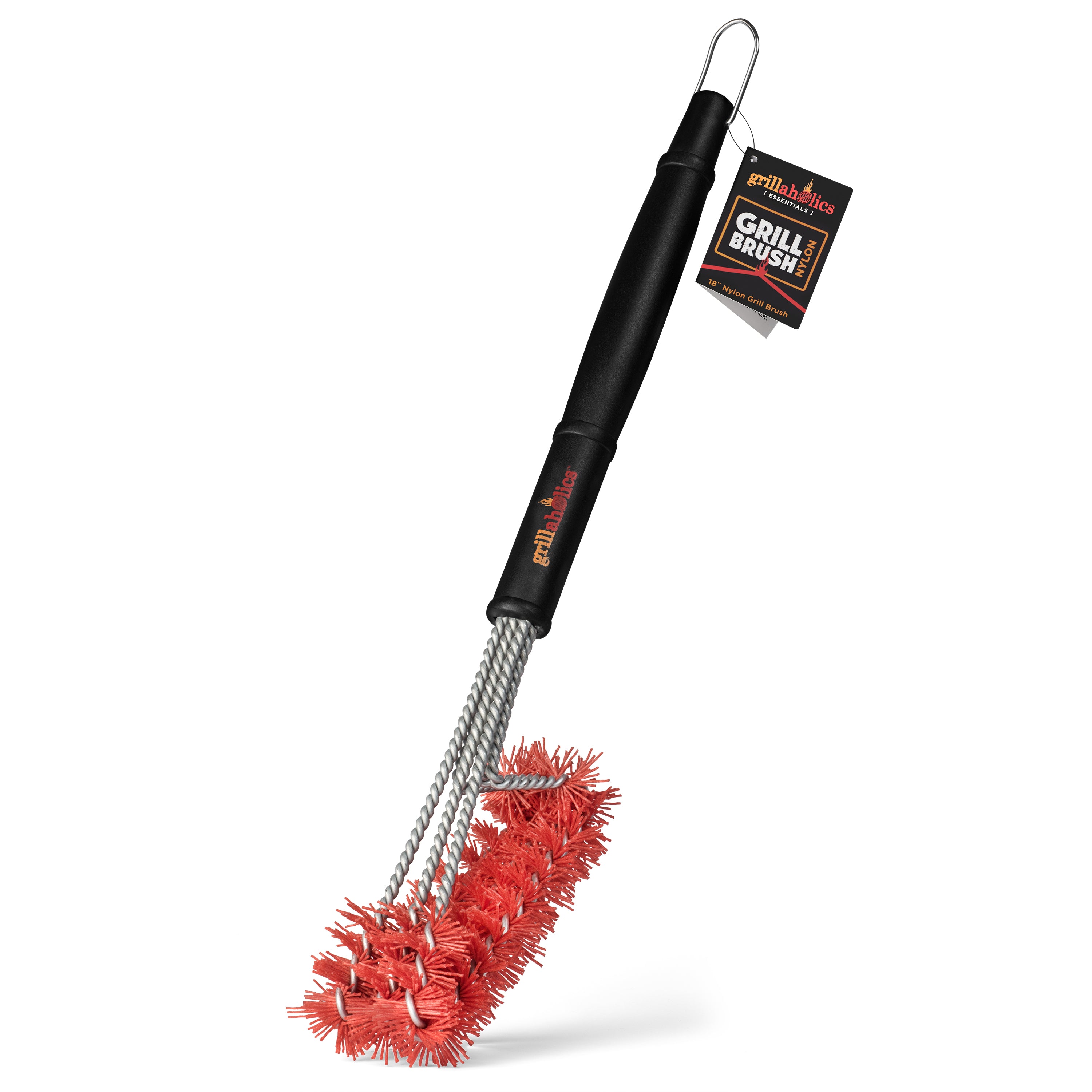 GRAB YOUR GRILLAHOLICS ESSENTIALS NYLON GRILL BRUSH TODAY AND START TODAY AND GET A SAFE, CLEAN GRILL IN NO TIME!
Customer Reviews
02/10/2022
Mark R.

United States
Brush
Very solid will last a long time
08/09/2020
Lee D.

United States
Nylon Grill Brush
Great Brush! Well made, sturdy and it gets the job done.
05/18/2020
Jean P.

United States
Great brush
quality brush, great size and very sturdy handle so you can really give those grates a good scrub, highly recommended
05/15/2020
Tom L.

United States
Grill brush
Cleans grill with ease.
05/15/2020
Robyn S.

United States
Good product
I didn't read not to use on hot grill and melted it fist go contacted and they sent me a new on at no charge will use this company in the future Thanks Nathan