Grillaholics Premium Grill Tools Set with Wooden Gift Box






















Grillaholics Premium Grill Tools Set with Wooden Gift Box
FLAWLESS DESIGN. QUALITY CRAFTSMANSHIP.
FLAWLESS DESIGN.
QUALITY CRAFTSMANSHIP.
SOME THINGS IN LIFE ARE JUST… BETTER.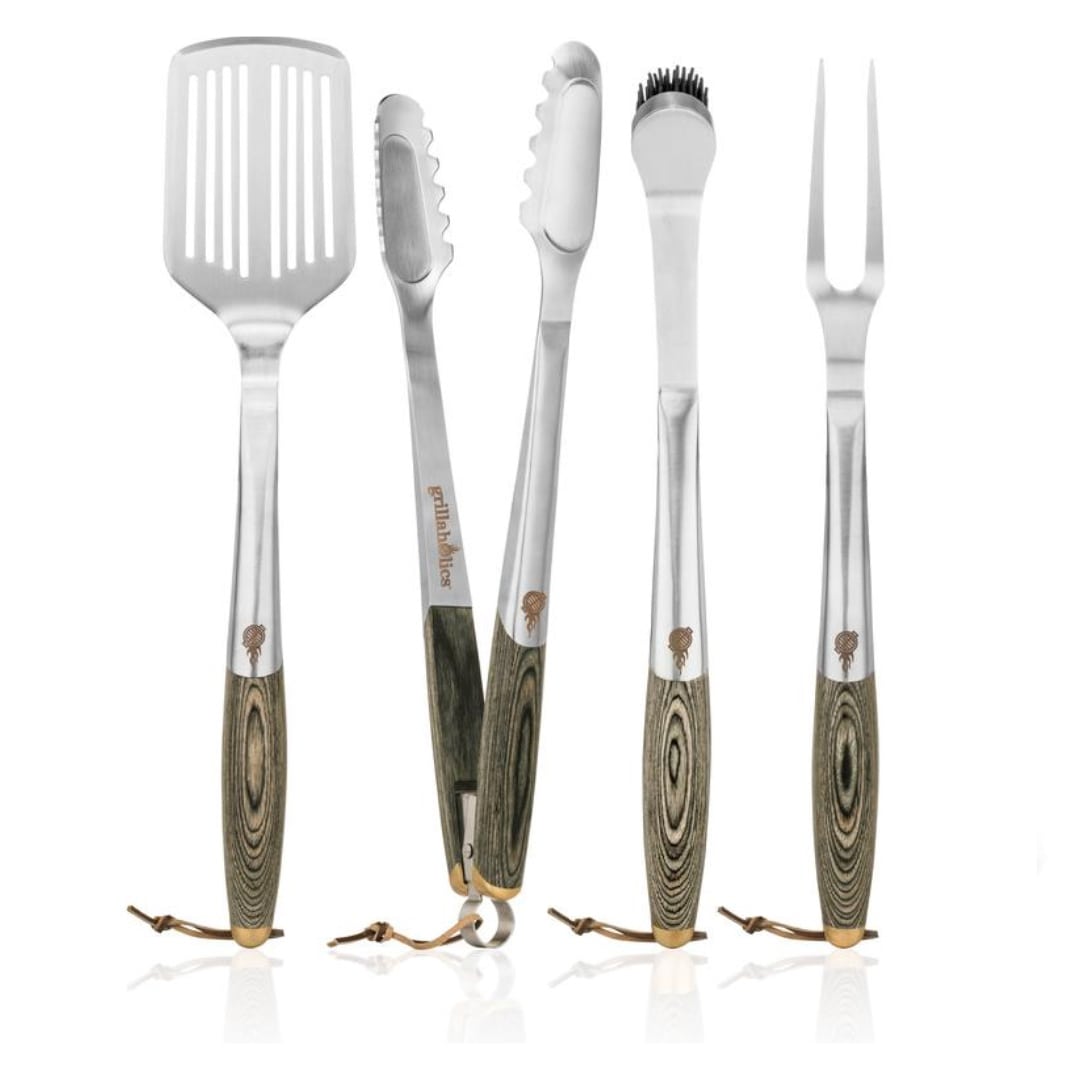 These BBQ tools are amazing. I was a little hesitant to shell out the extra money but I'm so pleased I did because they have exceeded my expectations. First of all, they are beautiful and the pictures don't do them justice. They are quite sturdy and have a very solid feel to them. We use them at least weekly and they've held up to the grill and washing. If you are looking for new BBQ grill tools, stop your search and buy these, you won't regret it.
THE BEST
BBQ TOOL SET
IN THE WORLD STARTS WITH THE BEST MATERIALS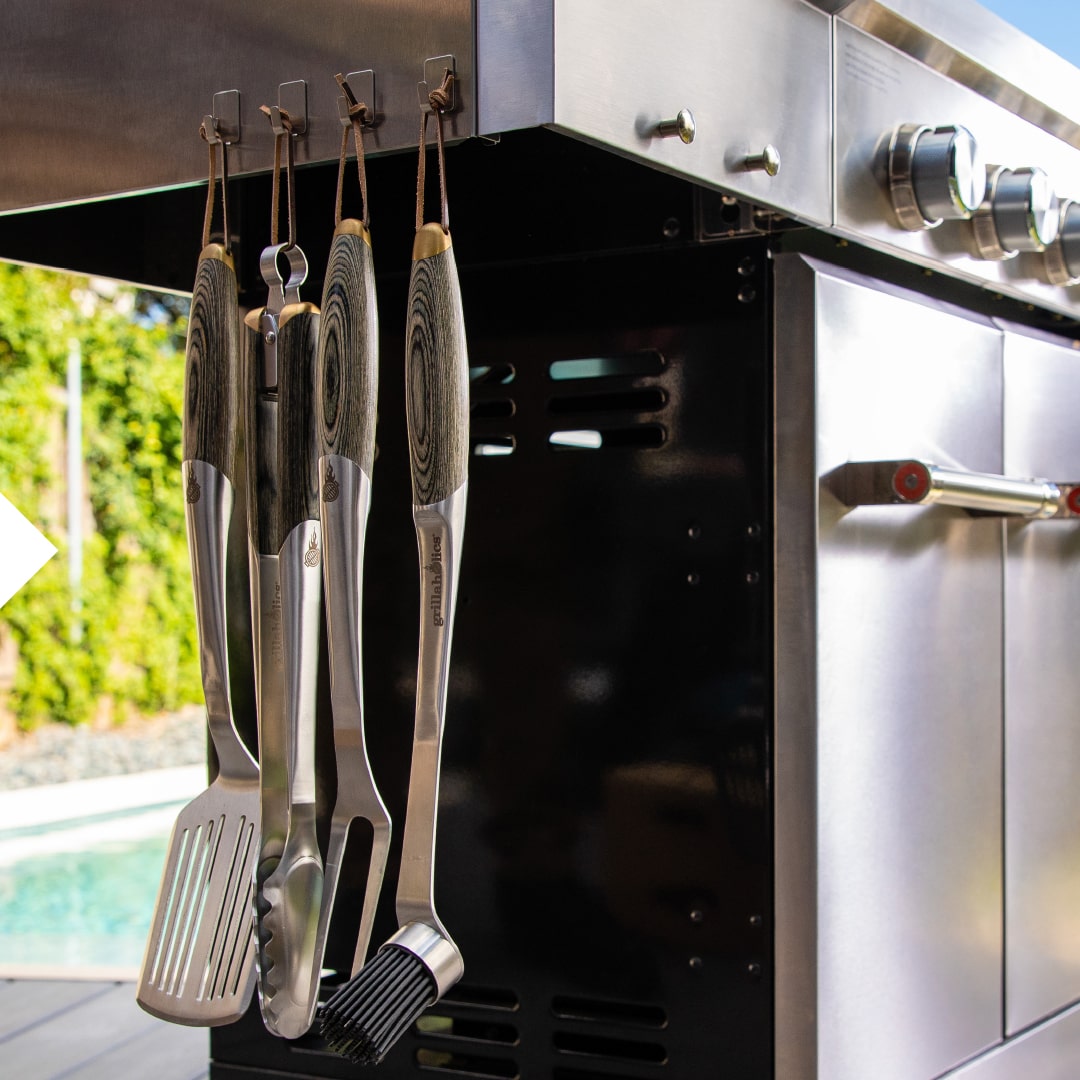 SOLID FORGED
STAINLESS STEEL
COMFORTABLE PAKKAWOOD
HANDLES
RUSTIC BRASS ACCENTS &
& LEATHER HANGING LOOPS
BEAUTIFUL AND FUNCTIONAL.
BEAUTIFUL AND
FUNCTIONAL.
THE WAY THINGS SHOULD BE.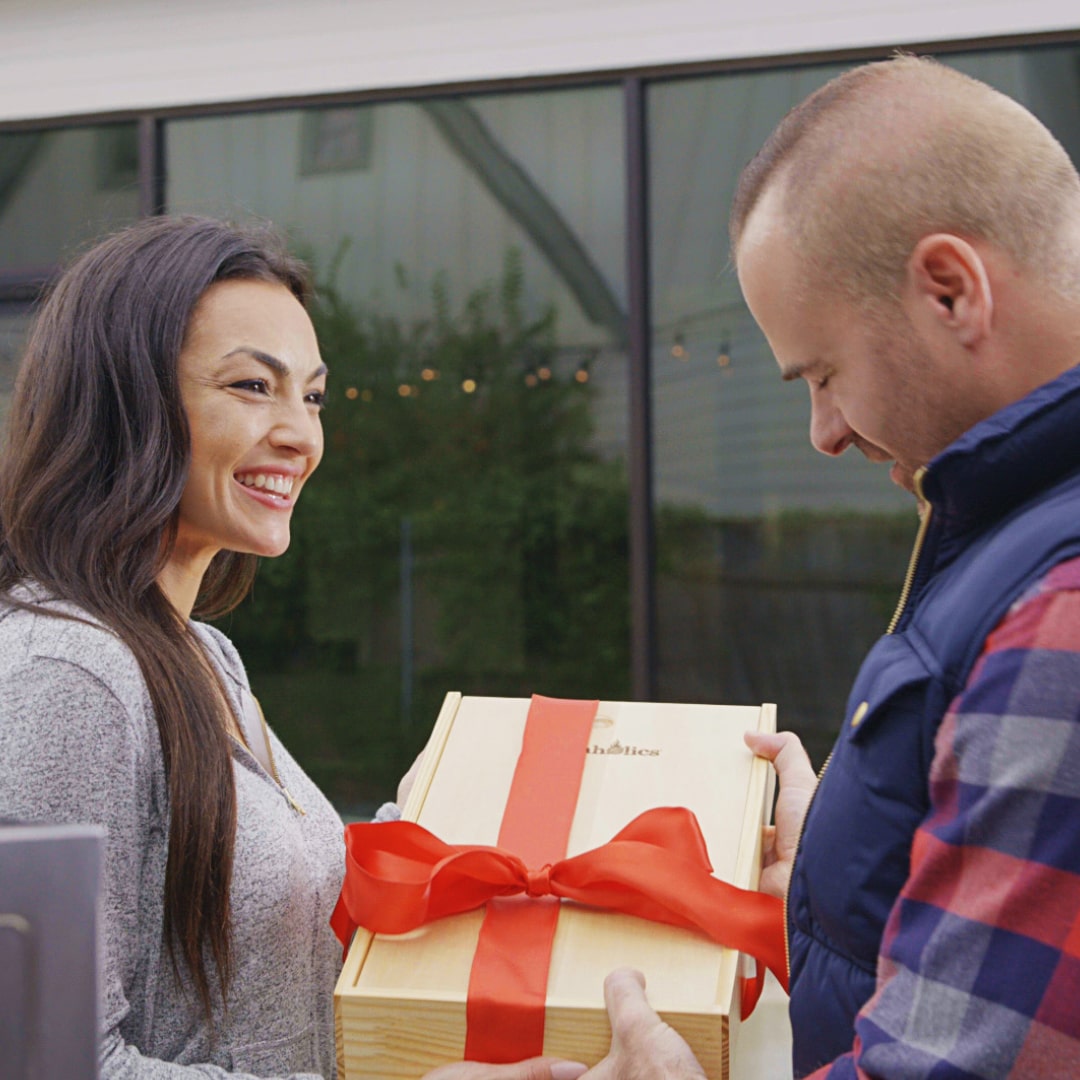 THE PERFECT GIFT FOR THE GRILLAHOLIC IN YOUR LIFE

"I bought these for my husband for Father's Day, but gave them to him early because I was excited about them. He absolutely loves them! They are such good quality, great weight, very sturdy, and best of all, they're beautiful! Definitely worth the price."

"These are by far the best bbq'ing tools available. The wooden handles are so comfortable. They look great also! Take the plunge and get a set, you won't be disappointed."

"These tools are awesome! I bought them for my husband as a Christmas gift (he had his eye on them for awhile) and he's been using them consistently. They're a great weight and size, and they look great too. Also, customer service is excellent!!"

"I would purchase another set of these in a heartbeat when the time comes that my current set ever wears out!! They are getting used just about daily if the weather permits grilling."
NOT JUST ANOTHER
GRILL UTENSIL SET
When we set out to make the best grill tools the world has ever seen, we didn't pull any punches. We built them from forged stainless steel, then gave them comfortable, easy to clean Pakkawood handles with rustic brass accents and leather hanging loops to ensure these are the best grilling tools you've ever laid eyes on.
Just one look at our reviews, and there will be no doubt that these are the Best Grill Tools 2020 has to offer. If you're looking for the perfect grilling set for dad, or you want to get the world's finest Barbecue Tool Set for yourself; this is sure to be the Best Grill Tool Set you've ever owned.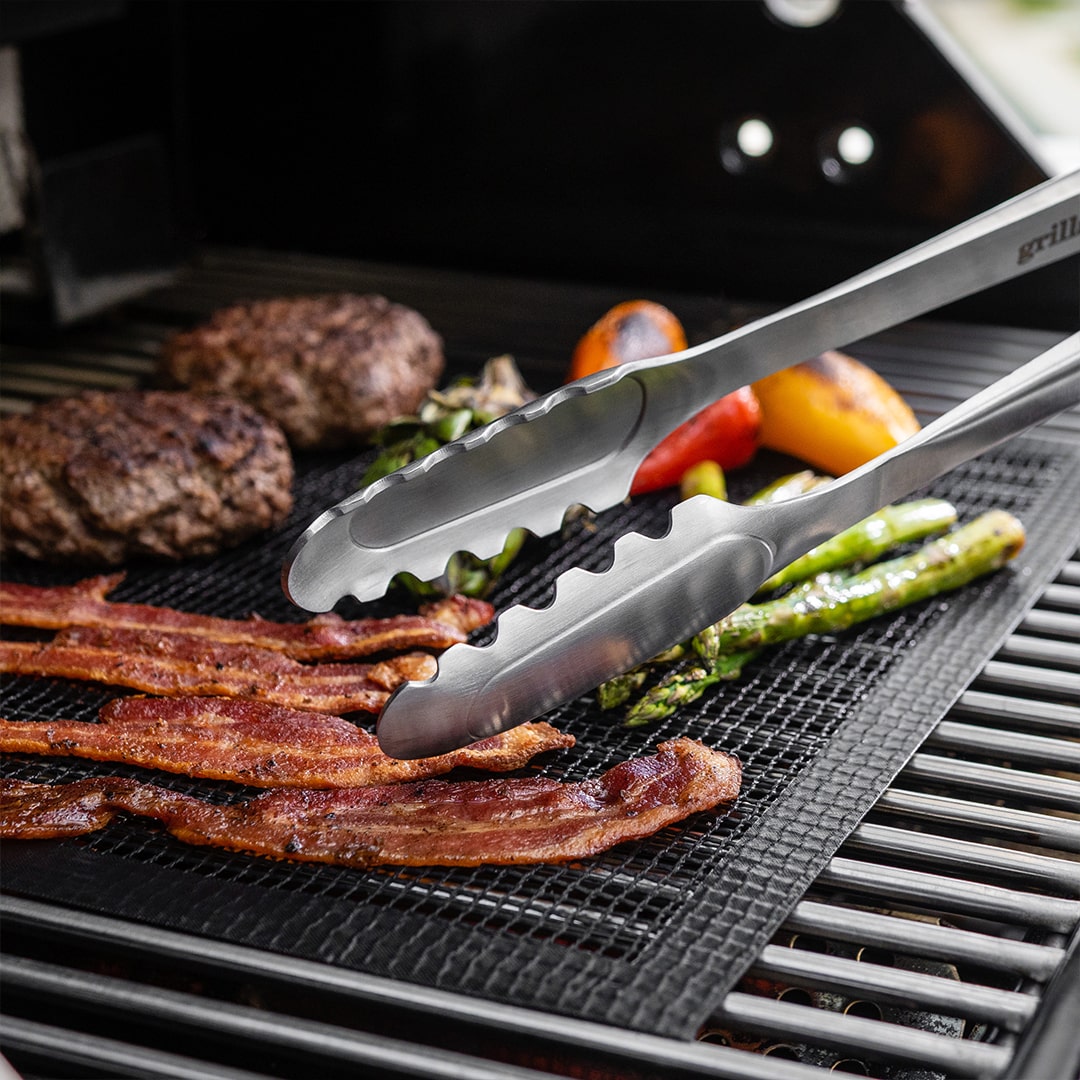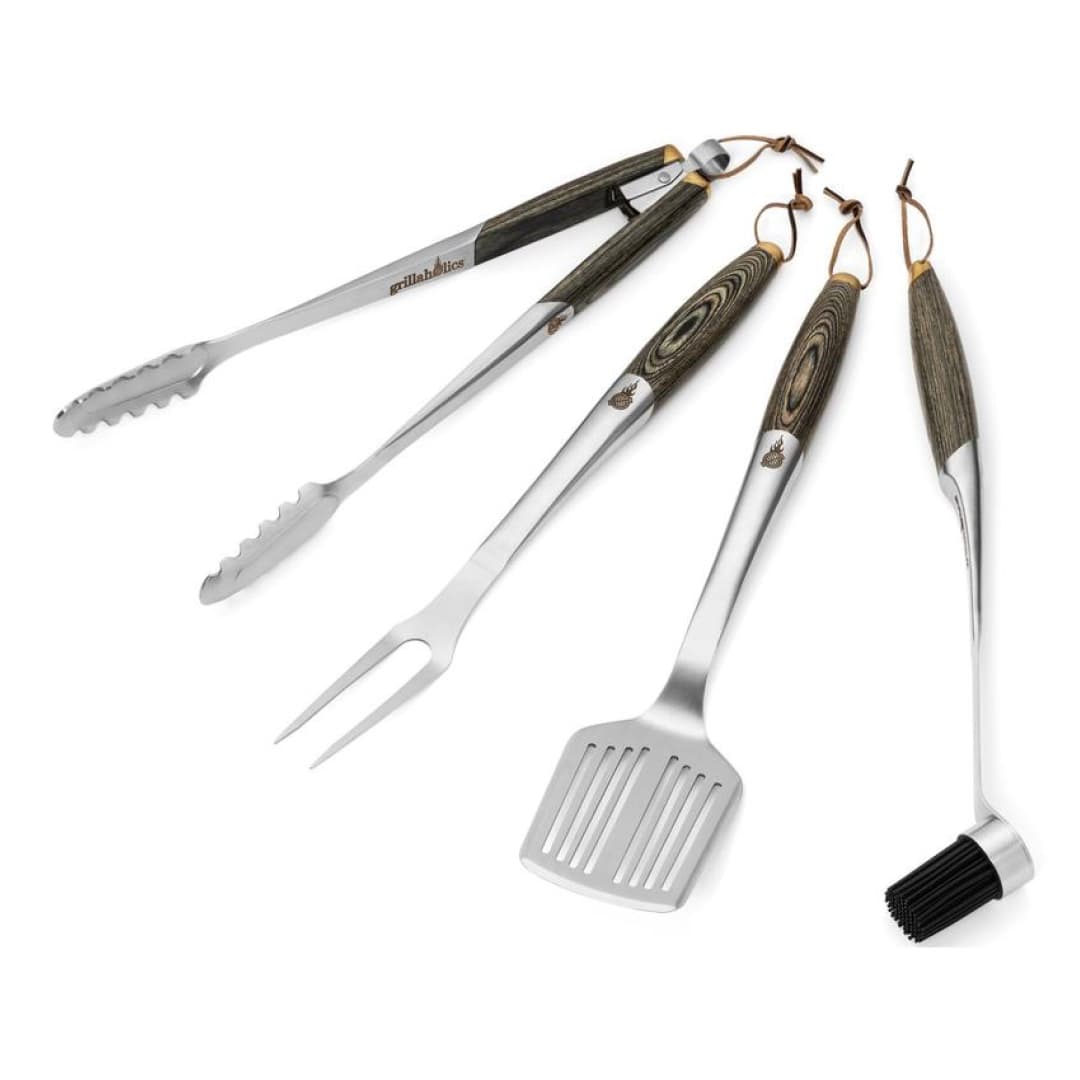 GRAB YOUR
GRILLAHOLICS
PREMIUM GRILL
TOOL SET TODAY AND
GET FREE SHIPPING!
Customer Reviews
03/20/2023
Len M.

United States
Pro BBQ Utensils
Excellent......can't say enough about the quality of this set. 110% Satisfied
10/21/2022
pedro o.

United States
Excelente
Perfect bbq set quality and luxury instruments
12/25/2020
Louis G.

United States
Best grill tools EVER !!!!
This is hands down the absolute best grill tool set on the planet. I searched high and low for a high quality set of tools and this fits the bill .... solid and well made this set is for my sister in law for when we grill at her house
10/17/2020
Lori M.

United States
Great Quality
I love to support our local companies and American made products; this company has gone over on what I had expected. These are high quality cooking utensils, heavy,, gorgeous wood handles and comes nicely packaged in a wood box. Bought this for a gift for my father and will be definitely buying another set as a Christmas gift for my husband. Highly recommend this company!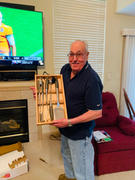 10/11/2020
Teri M.

United States
Grilling Utensils
These tools are beautiful and made with quality. I know my 'grilloholic' friend will love them!