Grillaholics Herbacious Hen










Grillaholics Herbacious Hen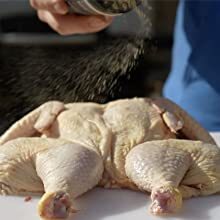 How to Use
Grillaholics Herbacious Hen Chicken Rub is great all on it's own, but did you know you can make it even better by pairing it with a base-layer of our SPG? Check out our line of TWISTED SPGs that help you customize your favorite rubs to be exactly what YOU want!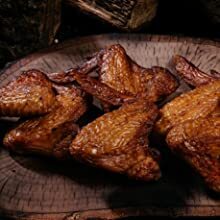 Great on Chicken Wings
Looking for the secret to extremely flavorful chicken wings? Well the search is over! Grillaholics Herbacious Hen was basically designed for them! For extra crispy chicken wings, dry brine for 4-8+ hours with a mixture of Grillaholics SPG mixed with a tablespoon of Baking Soda.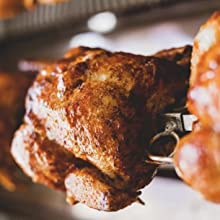 Perfect Rotisserie Chicken
Make the most flavorful rotisserie chick you've ever tasted! With over 24 premium, hand selected ingredients, Grillaholics Herbacious Hen gives a deep, rich, noticeably herbal flavor to your rotisserie chicken and helps seal in juices for the most tender chicken you've ever had!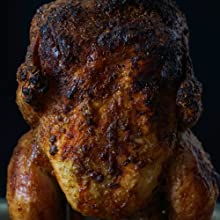 Beer Can Chicken
Every Pit Masters favorite - beer can chicken - just got an upgrade. Infuse your bird with intense herbal flavor that matches perfectly with your favorite beverage. If you're looking for the perfect beer can chicken seasoning - You've found it! Grab a bottle today and see the difference!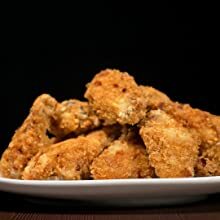 Great for Fried Chicken
Move over Colonel, there's a new King of Chicken in town - Grillaholics Herbacious Hen. Forget 11 herbs and spices - Herbacious Hen is a perfect culmination of 24+ of the freshest most flavorful herbs and spices available. Just add to your dry mix, sit back, and watch the magic happen!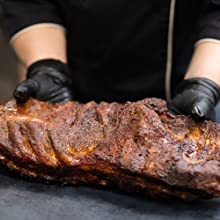 Excellent Pork Ribs
Think Herbacious Hen is just for chicken? Guess again! You'll be surprised at what this magical blend can do to elevate the flavor of your pork ribs. Just hit your ribs with a layer of Grillaholics TWISTED SPG, then layer over again with Grillaholics Herbacious Hen for the most flavorful ribs you've ever had!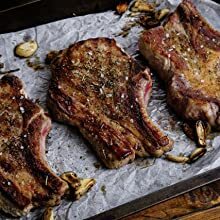 Perfect Pork Chops
Looking to spice up your pork chops? We've got just the thing! Pork and herbs go together like salt goes with pepper. Just sprinkle some of this on and watch as your family and guests stand in amazement of your kitchen prowess. No more bland pork chops - Just pure flavor and deliciousness.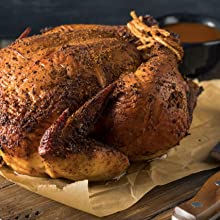 Thanksgiving Turkey
Our Herbacious Hen is about to save your Thanksgiving bird! For a truly spectacular turkey, dry brine at least 24-48 hours in advance with Grillaholics SPG + Butter, then hit it with Grillaholics Herbacious Hen seasoning just before tossing in the oven. Get ready to take your Thanksgiving feast to the next level!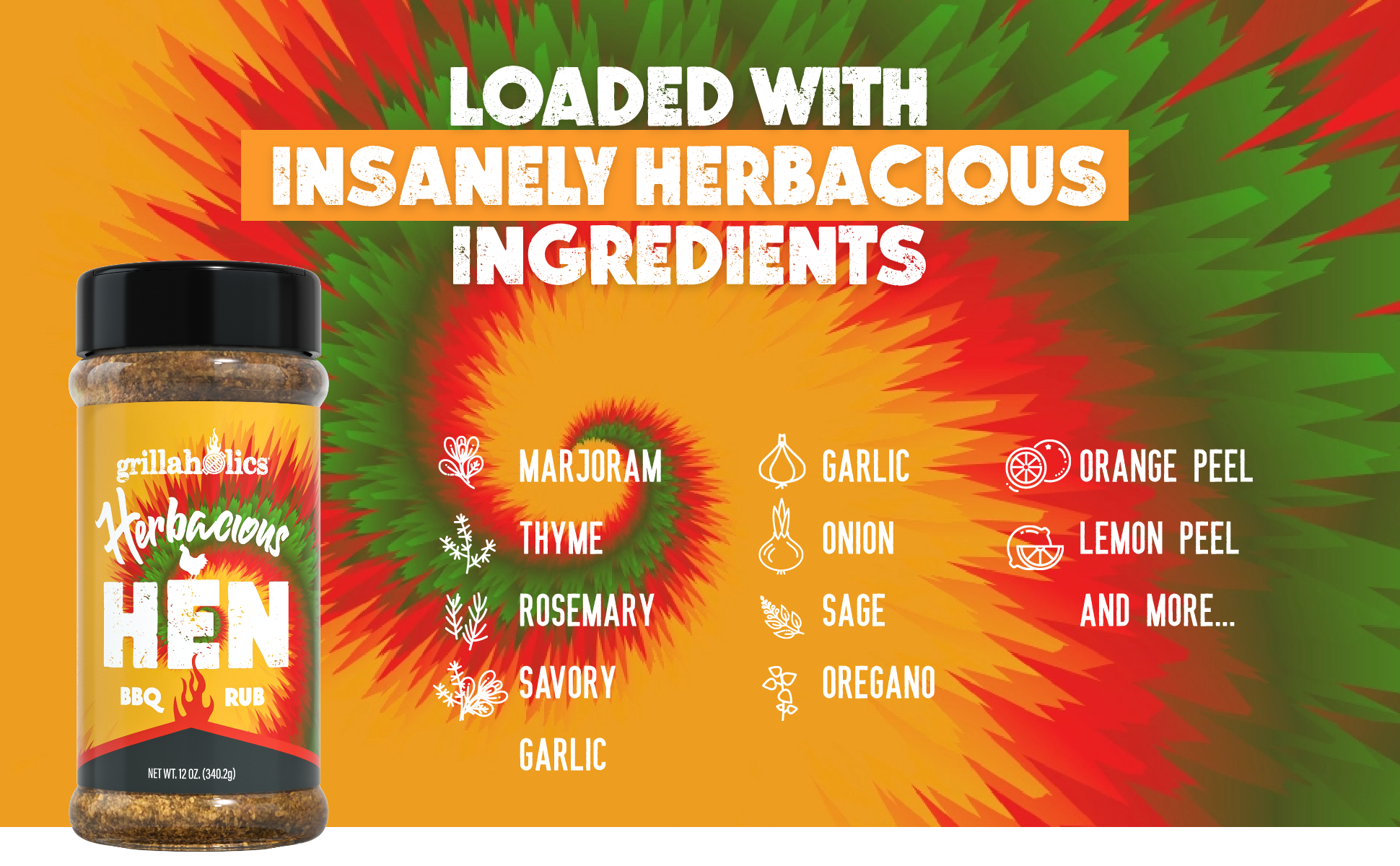 Hey there cool cats and groovy chicks! Wanna try something new?


Then dig this...If you're into mind-blowing bbq & using herbs and spices that change your perception of what flavor really is, then you're gonna wanna sit back and tune in, cuz we're about to shake things up.


Picture this...It's a Saturday afternoon. You just lit up the smoker, you've got a cold drink in hand, and you're about to season up your bird to satisfy your hunger. Sure you could sprinkle a little salt and pepper on and call it good, but deep down you know.. It's not really good enough, is it?


Now check this...The same Saturday afternoon, but this time, you've got a bottle of Grillaholics Herbacious Hen at the ready. You prep your chicken, and as you shake your bottle of Grillaholics' Herbacious Hen, you watch as 24 of the freshest, most premium herbs and spices cascade in a magical waterfall of flavor, melding into one another to create a truly mouthwatering, trippy experience of flavor. You sit back, watching the thin blue traces of smoke wash over your masterfully prepared poultry. The smell of fresh herbs like thyme, rosemary, savory, lemon & orange peel, and robust California garlic fills the air.


Finally - it's time...You pull your artfully seasoned, crispy golden masterpiece from the smoker and let it rest as all the flavors combine to create chicken heaven. 


It's ready...You slice into the breast and feel a slight crunch before the blade slices easily into the firm, but juicy interior. That's the effect of Grillaholics Herbacious Hen seasoning creating the perfect crust, and sealing in all those totally herbacious, meaty juices. Ahh, the first bite. 


Everything fades out… For a moment, it's just you and the chicken. You didn't know a poultry seasoning could be this delicious. It's complex, yet somehow effortless. This is the way chicken should be. The way chicken wants to be. You've found your happy place with Grillaholics Herbacious Hen.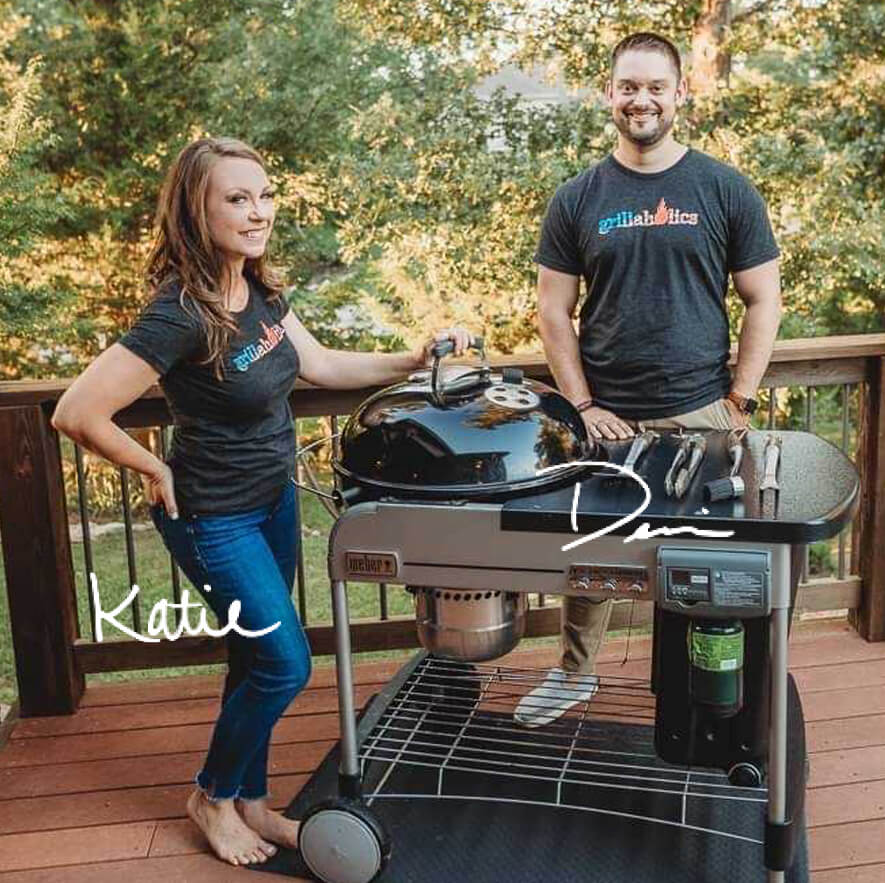 A SPECIAL THANK YOU FROM KATIE AND DEVIN, THE CO-FOUNDERS OF GRILLAHOLICS.
Growing up, some of our fondest memories are grilling in the backyard with our dads. We both lost our dads in our early twenties, but we always cherish the fun we had around the grill. We started Grillaholics with one goal in mind...to help Grillaholics create more memories around the grill by making mind-blowing BBQ for friends and family. We're a small family-owned business located in the suburbs of St. Louis, Missouri. We want to thank you for being here, and from our family to yours, we're excited to help you create more memories around the grill.
Customer Reviews
08/19/2023
William T.

United States
Herbacious BBQ Rub makes great flavor
This Herbacious Hen Rub adds a great taste to chicken. We have also used this on pork chops and again the flavor was fantastic. This taste like the the rub I have been making myself for years. The only thing that is different , I used more brown sugar and it made the taste sweeter.
01/13/2023
John G.

United States
Herbacious Hen is delicious
I brined a 5lb. whole chicken, spatchcocked it, covered the bird with the Herbacious hen rub, then smoked it. It came out great!!!! The rub was a hit with my wife as well. Another outstanding rub from Grillaholics