Grillaholics Twisted SPG + Butter Single










Grillaholics Twisted SPG + Butter Single
Our dedication to using premium, high-quality ingredients makes Grillaholics SPG the perfect spice rub to help you get consistent, mouthwatering results, every single time.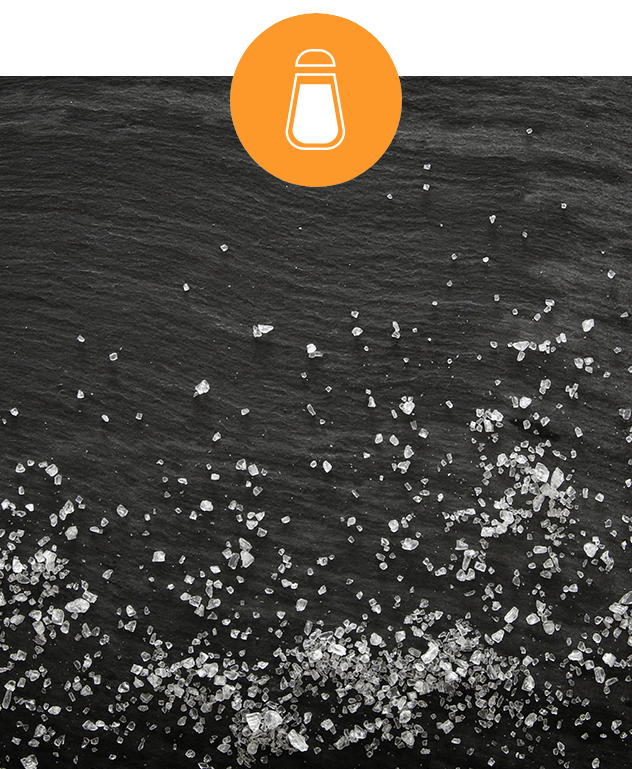 Pure Sea Salt:
Staying true to our dedication to using only the highest-quality, premium ingredients, Grillaholics SPG & Twisted SPG seasonings use a rich, mineral-packed sea salt that contributes a noticeable, enhanced difference in flavor over the traditional salt used in most bbq rubs & seasonings.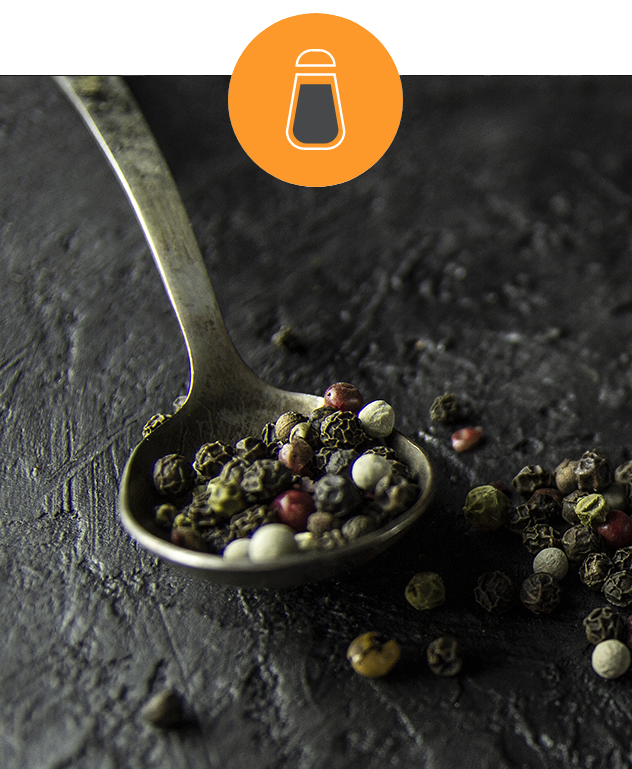 Vietnamese Peppercorns:
Our GMO-Free Vietnamese Peppercorns feature a fresh, peppery aroma (as peppercorns should) with a sharp, lingering bite and a pronounced lemony smell that help it to enhance the flavors of whatever you're cooking without overpowering them.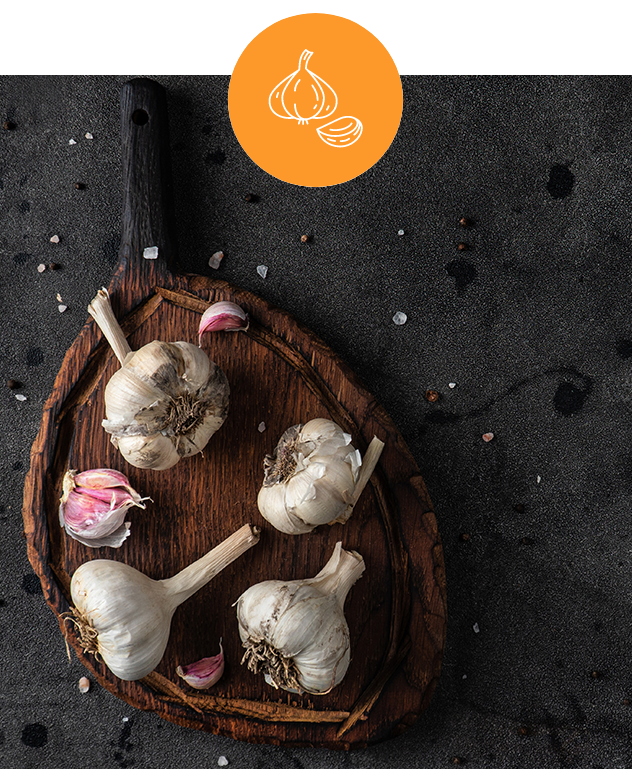 California Garlic:
Our GMO-Free certified garlic granules start their journey as whole, fresh garlic cloves grown by a family farm along the west coast of California. They are then slowly dried, and ground into the intense, flavorful granules that help make Grillaholics SPG truly unique.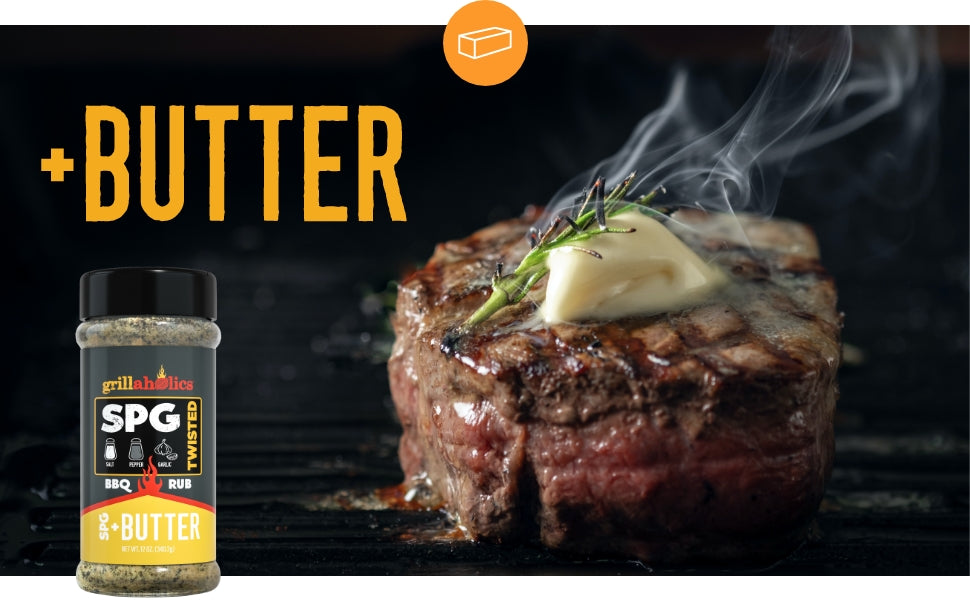 It's no secret that butter makes everything better. And when paired with mineral-rich sea salt, tangy Vietnamese peppercorns, and robust California garlic, you end up with something truly remarkable. The addition of Grillaholics butter nubs to our classic SPG (salt, pepper, garlic) allows you to enhance whatever it is you're cooking with the rich, velvety, buttery flavor that we all love so much. Because let's be honest… Who doesn't love butter?!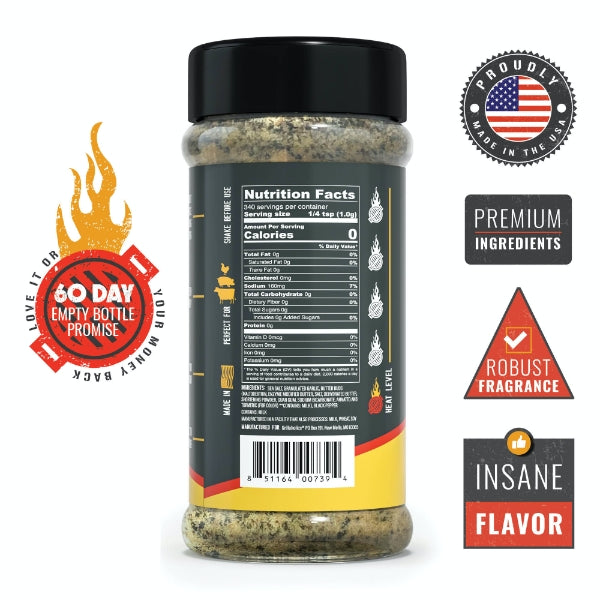 Grillaholics Twisted SPG + Butter
Whether being used as a standalone rub on meats and veggies, or paired as a base-layer with your favorite bbq rub - Grillaholics Twisted SPG +Butter is guaranteed to give you an intense explosion of flavor that let's YOU take control of the flavors you create in the kitchen and on the grill. Experience for yourself how using thoughtfully-curated, premium, & fresh ingredients can help elevate the flavors of whatever you're cooking. Grillaholics Twisted SPG +Butter is just one way Grillaholics is helping you take control of the flavors you create. Be sure to check out our entire range of Twisted SPG products coming soon.