BBQ Bacon Meatball Bombs Recipe
Posted by Madeleine Bequette on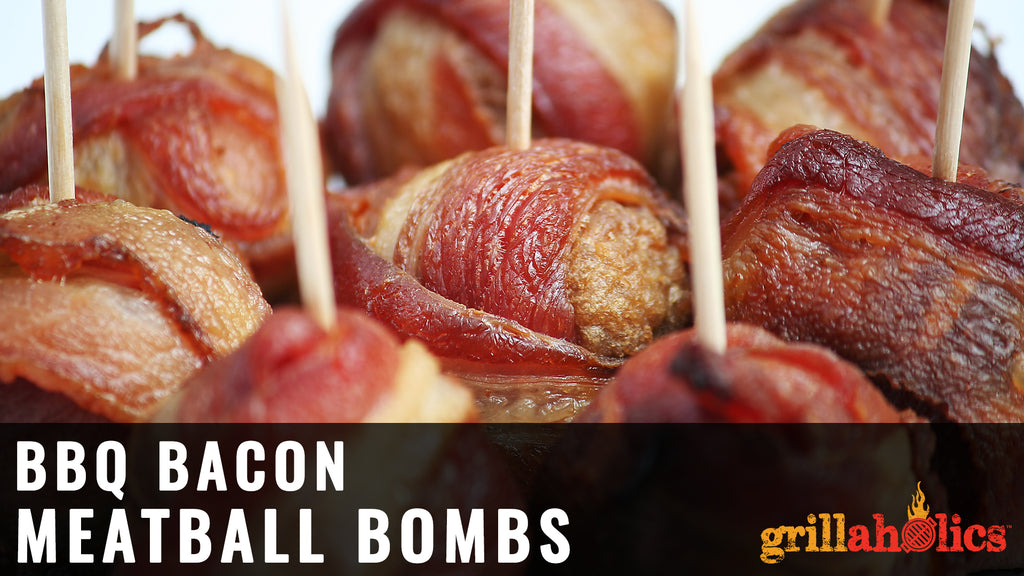 Ingredients
2 yellow onions
1 lb. ground beef
1/4 cup onions, diced
1/4 cup parsley, chopped
1/4 cup mushrooms, chopped
1 Tbsp. brown sugar
1 Tbsp. spicy ketchup
1 tsp. soy sauce
1 tsp. worcestershire sauce
1/4 cup Panko bread crumbs
1 pack of bacon
1 bottle of BBQ sauce
Directions
Preheat your oven to425 °F.
Cut the tops and bottoms of the onions and remove the exterior skins. Cut the onion in half, peel the layers apart and keep the biggest layers to stuff with meat.

Setting the onion layers aside, mix the ground beef, diced onion, parsley, mushroom, brown sugar, condiments, and bread crumbs in a large mixing bowl by hand.

Place a handful of the meatloaf mixture inside two of the onion layer pieces.

Wrap the onion meatballs in bacon, using three slices per ball. Secure the bacon with toothpicks to keep it from unraveling during cooking.
Bake in a dish at 425 °F for 40 minutes. Cover the balls in BBQ sauce and bake for an additional 5 minutes.
HOLY MOLY! These look AMAZING. Give it a try! And check out our Instagram and Pinterest page for more inspiration!
Credit : Phil Mutz. Click here to see more.