Red Wine Braised Brisket
Posted by Madeleine Bequette on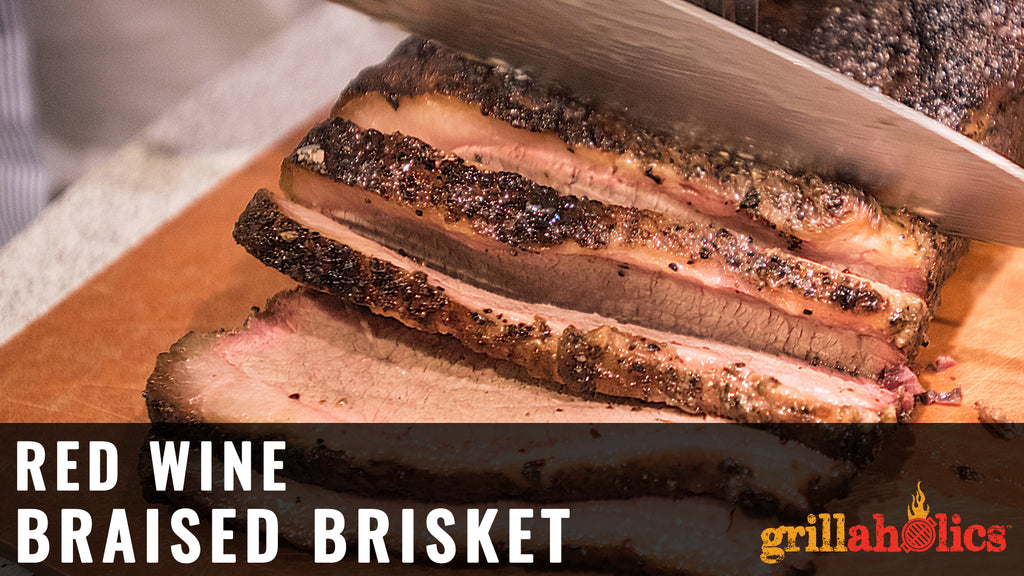 I know what you are thinking...brisket AND wine? Two of my favorite things combined into one? How is this even possible? Well, strap in, because this will make your tastebuds tingle.
Ingredients
1 5-lb. untrimmed flat-cut brisket

Kosher salt, freshly ground pepper

2 tablespoons vegetable oil

2 large onions, thinly sliced

3 celery stalks with leaves

5 garlic cloves, smashed

6 sprigs thyme

2 bay leaves

1 28-oz. can whole peeled tomatoes

1 tablespoon tomato paste

1 750 ml bottle full-bodied red wine

8 small carrots
Directions 
Preheat oven to 350°. Season brisket with salt and pepper. Heat oil in a large ovenproof pot over medium-high. Cook brisket, turning occasionally, until browned all over, 8–10 minutes; transfer to a plate. Pour off fat from pot; discard.
Place onions, celery, garlic, thyme, bay leaves, tomatoes, tomato paste, and wine in pot and stir to combine; season with salt and pepper. Place brisket on top, fat side up. Cover and braise in oven, spooning juices, onions, and tomatoes over brisket every 30 minutes, until meat is fork-tender, 3–3 1/2 hours.
Uncover pot, nestle carrots around brisket, and cook until carrots are tender, top of brisket is browned and crisp, and sauce has thickened, about 30 minutes. Skim fat from surface of sauce; discard. Remove brisket from pot and slice against the grain to serve.
If not serving immediately, transfer brisket to a large bowl and pour braising liquid over; let cool in sauce. Cover and chill, at least 4 hours and up to 4 days. To serve, preheat oven to 325°. Skim fat from surface of sauce; discard. Cover and reheat brisket in sauce, 1–1 1/2 hours.