Regional BBQ Styles: A Cheat Sheet
Posted by Jake Eller on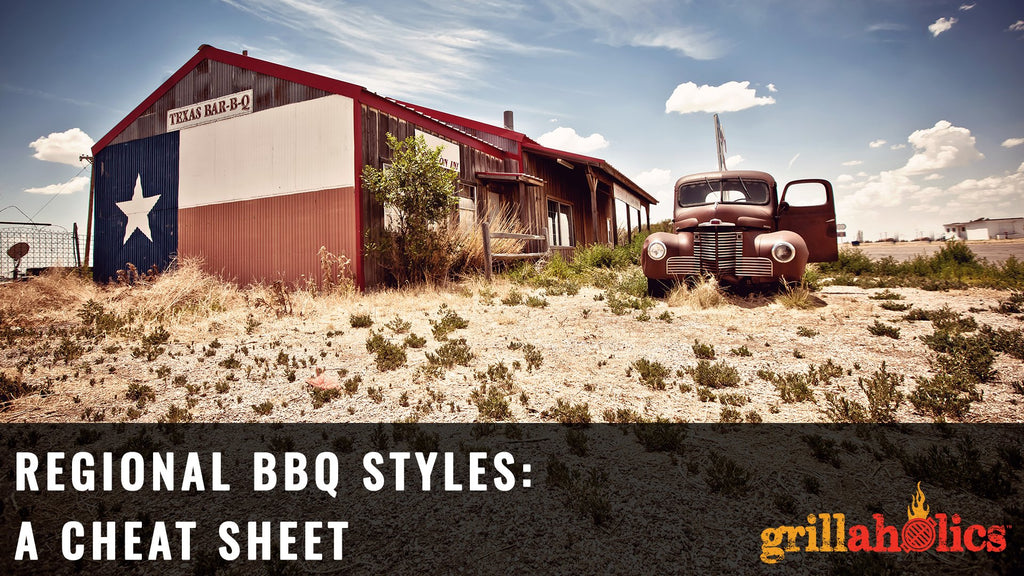 Once upon a time, barbecue was a standardized sort of thing. Whether you were in California or South Carolina, you were eating the same thing. But as barbecue restaurants rose to prominence, regional specialties began to develop. These regional preferences are diverse, delicious, and a little complicated. So today, we've put together a little cheat sheet to guide you through some styles of modern-day barbecue.
North Carolina
In eastern North Carolina, it's smoked whole hogs, all day. After that, you'll generally see the food doused in a vinegar-based sauce. In the western portion of the state, pork shoulder is most popular, which is smoked, dressed in a tomato-based sauce, and served in a sandwich.
South Carolina
"Carolina Gold" is the name of the game in South Carolina. Although the northern region of South Carolina drifts into vinegar-based territory, the midlands and lowcountry proudly enjoy sweet, tangy mustard-based sauces.
Texas
In Texas, it's complicated. The large state is home to four separate barbecue traditions, sorted by region within Texas: west, east, south, and central. West Texas barbecue is cooked over direct heat from mesquite wood. In the East, you'll see it cooked over hickory wood and then drenched in a sweet, tomato-based sauce. As for the South, they take a more Mexican-inspired approach with thick, molasses-like sauces. In central Texas, they typically only season with salt and pepper and cook over indirect heat from pecan, oak, or mesquite wood.
Kansas City
In Kansas, it's everything from brisket to ribs to sausage, and more. Most famously, Kansas City is loved for its burnt ends. They're generally smoked over hickory and served with a thick, sweet sauce. This is typically served with a sizeable side-portion of french fries.
Memphis
Memphis means pork. That can mean either wet or dry ribs. For wet ribs, pork is pit-smoked, and sauced before, during, and after cooking. For dry ribs, generally, only salt and pepper are used. The rest of Tennessee has some incredible 'cue, too! The more eastward you go, you'll find thick, red sauces that are equal parts spicy and sweet.
Alabama
Alabama can be a bit of a mixed bag with barbecue, but the state is most famously known for its signature white sauce. Made of mayonnaise, apple cider vinegar, lemon juice, black pepper, and salt, this interesting and tasty sauce is most often used on chicken.
Kentucky
Kentucky is famous for its mutton, which gets smoked and served with a uniquely deep-black, Worcestershire-based sauce. Pulled pork and pork shoulder are also common in the state. One of the most famous pieces of Kentucky-style barbecue is called burgoo. Burgoo is a hearty, wintertime stew filled with roasted meats, including mutton.
Georgia
A lot of folks lump in Georgia BBQ with the Carolina styles, but don't be fooled! Georgia has its own unique brand of barbecue. Chopped pork is a staple of Georgia barbecue. Shoulders and hams are smoked over oak and hickory. The sauce is diverse and variable, but generally pretty tomato-heavy.