What To Do With Your Leftover Barbecue
Posted by Josh Gilmore on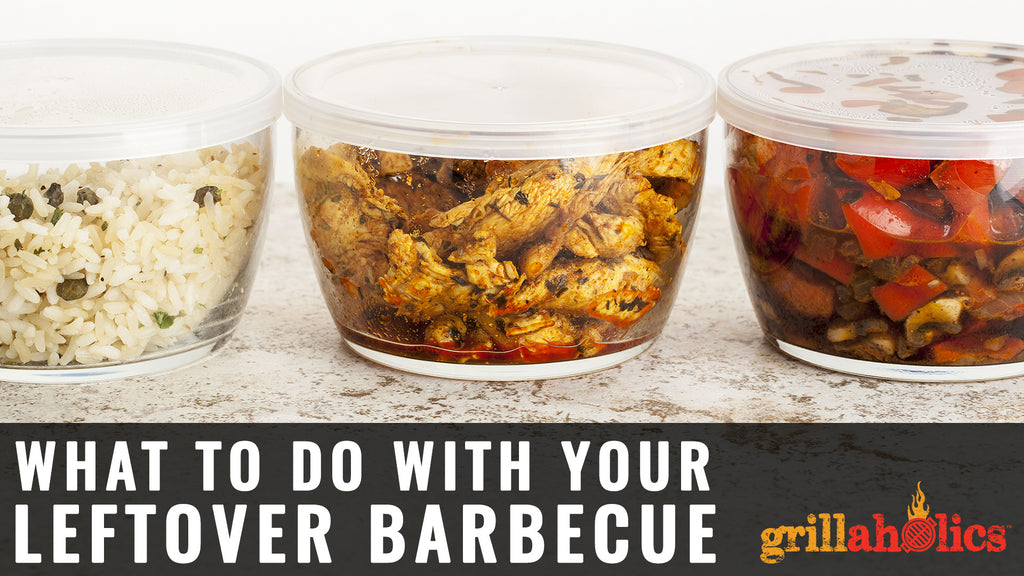 It's the Day after the Super Bowl, and for Grillaholics who are reading this right now, that probably means two things.
 You successfully managed to survive yet another Patriots Super Bowl. (Congrats!)
 You greatly overestimated the number of people who would show up to your Super Bowl Party and your refrigerator is now overflowing with every variety of barbecue imaginable.
If this latter description sounds like you, there's nothing to be ashamed of.  As Grillaholics, we have a bad habit of going a bit overboard when it comes to grilling (I personally think it's a GOOD habit), and on the on days like the Super Bowl, this is even more true.
If you are struggling to figure out what exactly to do with all of that leftover barbecue, then fear not.  Many people will offer tons of ideas for repurposing old barbecue into something else. 
Some will suggest turning extra hamburger and hotdog buns into croutons for salads.
Others recommend grinding up leftover hamburgers to use as ground beef for chili.
But at Grillaholics, we have a solution that is MUCH SIMPLER, and that is GUARANTEED to make all of that barbecue disappear.
EAT IT.
It's barbecue for Pete's sake.
_________________________________________________________________________________
We hope you all enjoyed the game.  We love hearing from you, so let us know what you grilled for your Super Bowl Party on our Facebook page, and as always, cheers to being a Grillaholic.