Arnold Palmer Chicken
Posted by Madeleine Bequette on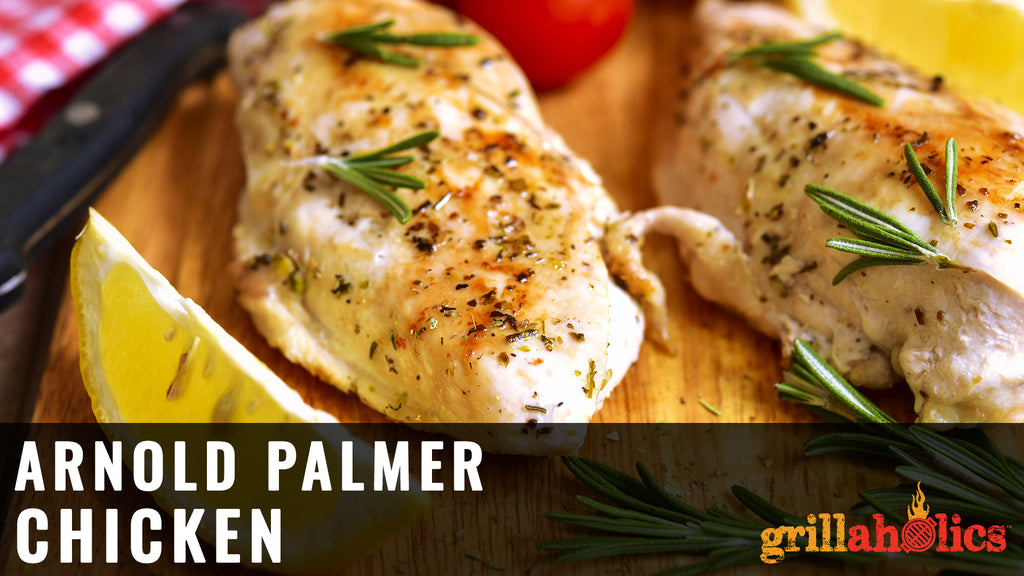 Ingredients
6 tea bags
3 cups water
1 cup thawed frozen lemonade concentrate
1/4 cup kosher salt
1 small sweet onion, thinly sliced
3 garlic cloves, minced
2 fresh rosemary sprigs
1 tablespoon freshly cracked pepper
2 cups ice cubes
6 boneless skinless chicken breasts
Directions
Bring 3 cups water to a boil in a saucepan; add tea bags. Remove from heat; cover and steep 10 minutes.
Discard tea bags. Stir in lemonade, salt, onion, garlic, rosemary and pepper. Cool completely; stir in ice.
Place tea mixture and chicken in a large zip-top plastic freezer bag; seal. Refrigerate up to 24 hours.
Remove chicken from marinade, and grill until done, approximately 15 minutes.
Credit: Steph at www.plainchicken.com