Sriracha Buffalo Chicken Wings
Posted by Devin Dorosh on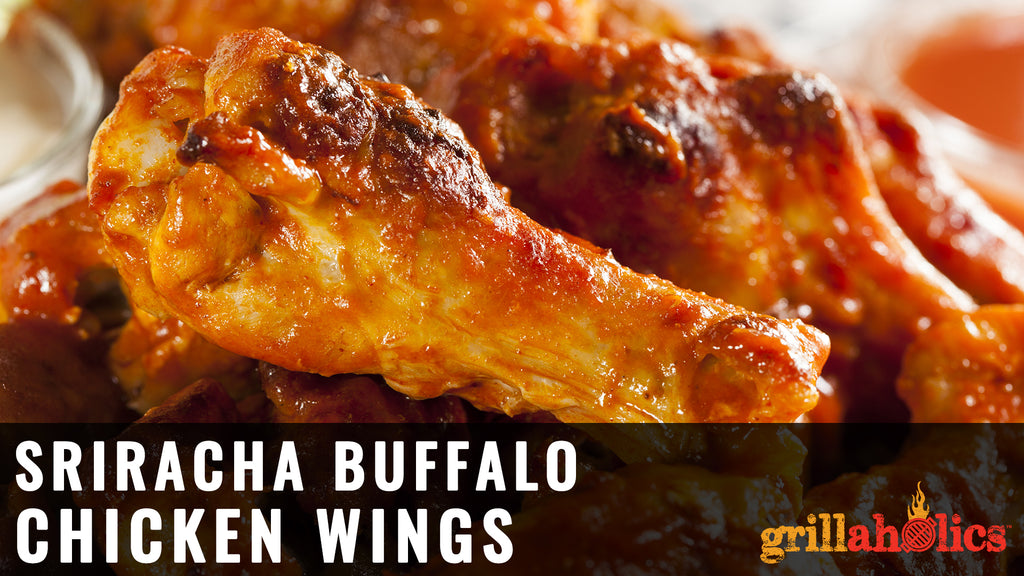 Make this gameday the most flavorful one yet… cook up these sriracha buffalo chicken wings and surprise everyones tastebuds!
INGREDIENTS
2 lbs chicken wings
1 teaspoon oil
½ teaspoon sea salt
½ teaspoon fresh cracked pepper
¼ cup butter
¼ cup sriracha
Cilantro or parsley, for garnish
INSTRUCTIONS
Preheat the oven to 420 degrees. Line a rimmed baking sheet with parchment paper.
Place the chicken wings in a large bowl and toss with the oil, sea salt and fresh cracked pepper. Place the chicken wings on the prepared baking sheet in a single layer. Bake in the oven for 35-40 minutes, or until the wings are quite crispy.
While the wings are baking prepare the sauce. Melt the butter in a small frying pan over medium high heat. Add the sriracha and whisk to combine.
When the chicken has finished cooking remove it from the oven and place it is a large clean bowl. Pour over the sauce and toss to coat everything well. Serve immediately sprinkled with a little cilantro or parsley.