Chili Pineapple Chicken Tenders
Posted by Madeleine Bequette on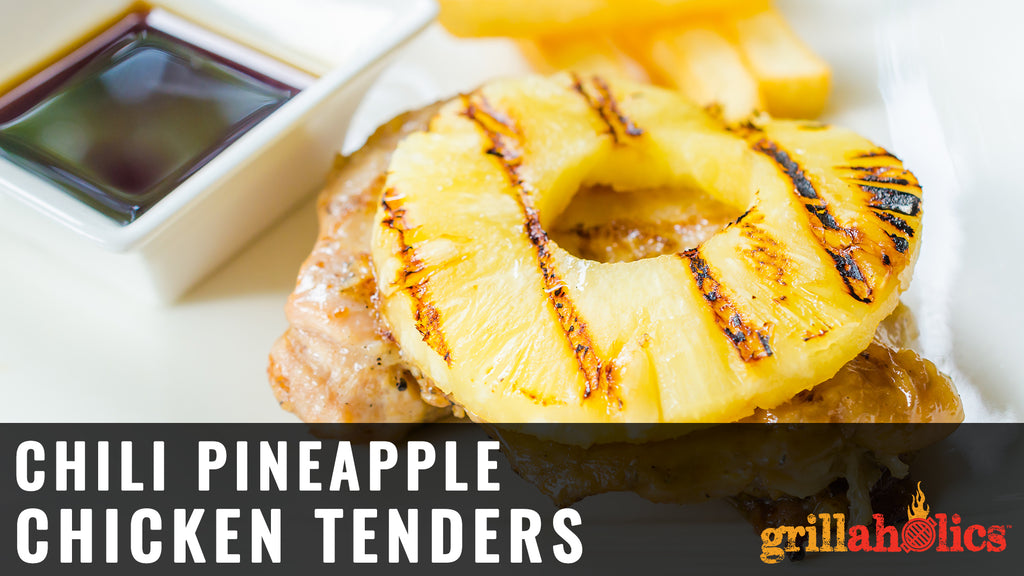 Ingredients
2 lb chicken tenders
1 cup sweet chili sauce
1/4 cup pineapple juice
1/4 cup honey
Directions
Whisk together sweet chili sauce, pineapple juice and honey. Reserve 1/4 cup of sauce and pour remaining sauce over chicken tenders. Marinate in the refrigerator 30 minutes to an hour.

Remove chicken from marinade. Grill until done, about 5 minutes per side. Brush chicken with reserved sauce on each side and cook for an additional minute. Top with grilled pineapple if desired.
What a perfect combo or sweet and spicy! Check out our Instagram and Pinterest page for more inspiration!