Grilled Stuffed Peppers
Posted by Madeleine Bequette on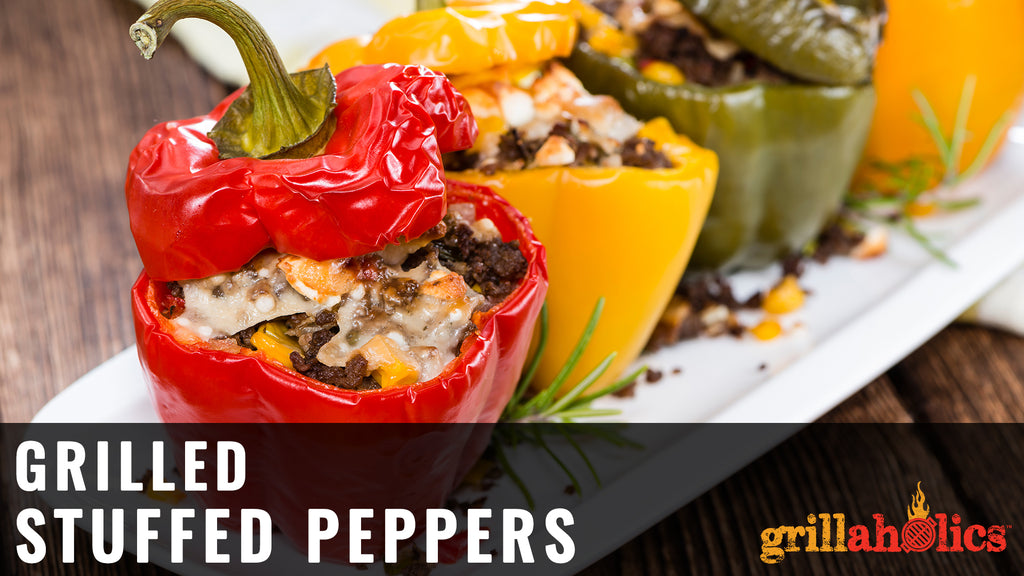 Serves 5
Ingredients
5 small green bell peppers
1 cup uncooked rice
1 cup frozen corn
1 cup shredded cheese – your choice I like jack
1/2 cup minced onion
1/2 cup salsa
1 can chili beans
1 t cumin
1/2 t cayenne pepper
1/2 t salt
Directions
 Cook the rice according to package directions. I used a rice cooker so I don't count this step as cooking.
 Wash and dry the bell peppers. Slice the bell peppers in half from the top to bottom. Carefully remove the seeds and membranes.
After the rice is cooked preheat the grill to medium/high heat. You need indirect heat so turn on the outside burners and leave the inside burners off.
Pour the rice into a large bowl. Add beans, onions, salsa, seasonings, corn, and 1/2 cup of cheese. Mix thoroughly.
Scoop the rice mixture into each bell pepper, filling to the top.
 Grill for 10 minutes on indirect heat.
Top the peppers with the remaining cheese and cook for an additional 4 minutes.
Remove from grill and enjoy!
Our mouths are watering now just thinking about it! YUM.
And check out our Instagram and Pinterest page for more inspiration!