Sweet Potato Turkey Burger
Posted by Madeleine Bequette on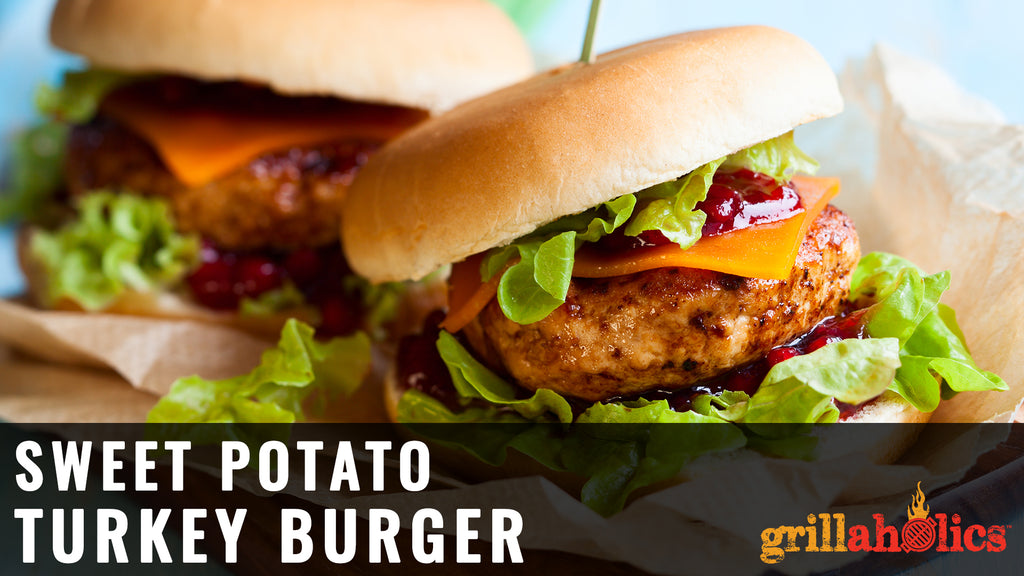 Prep time: 10 mins. Cook time: 8 mins.
Serves: 4 burgers
INGREDIENTS
2 medium sweet potatoes
1 lb ground turkey
½ tsp garlic powder
¼ tsp Italian seasoning
⅛ tsp ground ginger
Dash of sea salt
⅛ tsp pepper
1 tbsp olive oil
Toppings: Avocado, Cilantro, Sautéed onions and peppers…whatever your heart desires!
INSTRUCTIONS
Cook sweet potatoes (microwave for about 6 minutes).
Mix the sweet potatoes with the ground turkey together and then mix with the garlic powder, italian seasoning, ginger, salt and pepper.
Form into 4-5 large patties.
Heat a large skillet or your grill mat over medium-high heat with 1-2 tbsp olive oil.
Cook the patties for about 3-4 minutes on each side until browned and cooked all the way through
Top with cilantro, avocado and sautéed onions/peppers
And check out our Instagram and Pinterest page for more inspiration!
Credit: Sarah @ Bucket List Tummy