Grilled Vegetable Skewers
Posted by Madeleine Bequette on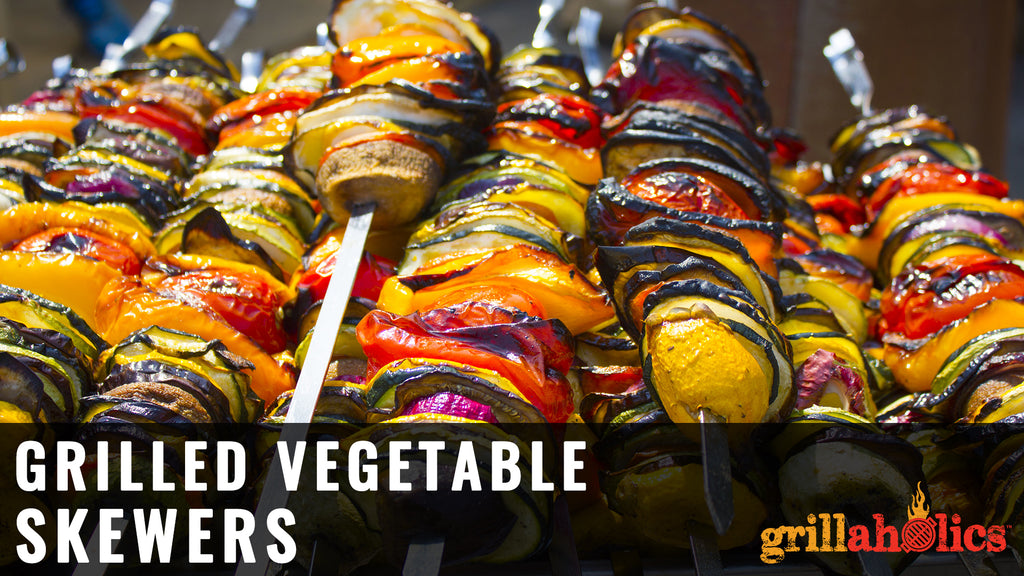 Serves 4-6
Ingredients:
3 red, yellow, or orange bell peppers (or combination of) cored, seeded, and cut into 1-inch pieces
1 medium zucchini, trimmed, halved lengthwise, and cut into 1-inch slices
1 medium yellow squash, halved lengthwise, and cut into 1- half slices
1/4 cup extra-virgin olive oil
3 to 4 pinches of salt
10 to 15 grinds pepper
2 garlic cloves, pressed
1 medium red onion, cut into 2-inch chunks*
Directions
If you are using wooden skewers, soak them in plenty of water for about 10 minutes if grilling on an indoor grill pan or for 30 minutes if grilling on an outdoor grill to prevent them from burning up.
Place all vegetables in a large bowl or baking dish. Drizzle with olive oil and season with salt, pepper, and garlic. With your hands, toss to combine well. Stick onion pieces in with the vegetables to coat with the marinade; avoid tossing once onion is added so that the onion does not fall apart.
Alternate the vegetables with the onions on wooden or metal skewers. The onions will get nice and juicy rubbing up against the other veggies. You can do this up to a few hours before you grill them.
Preheat grill pan over medium high heat.
Arrange the skewers on the grill pan and cook, turning often, until slightly charred, for about 15 minutes. Remove from grill and serve hot or at room temperature.
*Cooks note: To get skewer-able chunks of onions, cut the onions in half through the core and then cut each half into quarters. Remove 2 or 3 of the innermost layers, leaving the outermost layers. They will fit nicely on your skewers.
Recipe courtesy of Dave Lieberman