Hot Sausage Beer Cheese Dip
Posted by Madeleine Bequette on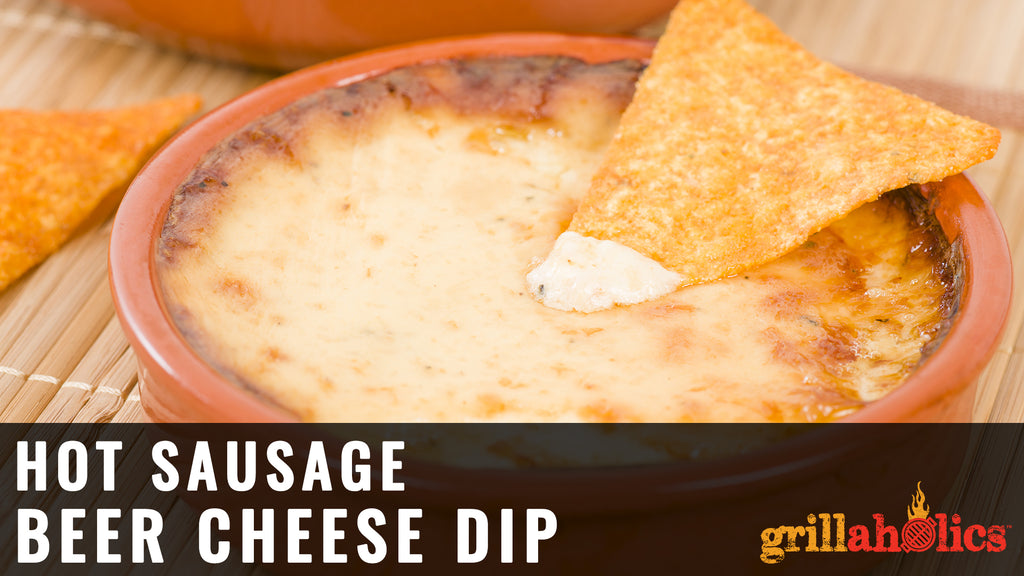 Serves: 6-8
Prep-time: 10 mins
Cook-time: 20 mins
INGREDIENTS
1 (16oz) roll hot breakfast sausage
4 cups shredded sharp cheddar cheese
1 cup beer (I use a local IPA but you can use what you have on hand.)
2 (8oz) low fat cream cheese
¼ teaspoon garlic powder
¼ cup diced green onion
chips, bread or vegetables for serving
INSTRUCTIONS
Preheat oven to 350 degrees F.
In a skillet over medium heat, cook sausage until browned and no longer pink. While cooking, break the sausage up into crumbles.
Place 2 cups cheddar cheese, cream cheese, garlic powder and beer in a food processor or blender. Mix until well combined.
Pour the mixture into a large bowl and add cooked sausage and the remaining 2 cups of cheddar cheese. Mix until combined.
Place mixture into an oven safe dish and bake for 15-20 minutes.
Remove from oven, Sprinkle with diced green onion and serve with chips, bread or vegetables.
(Credit: www.foodlovinfamily.com )