Loaded Tater Tot Skewers
Posted by Madeleine Bequette on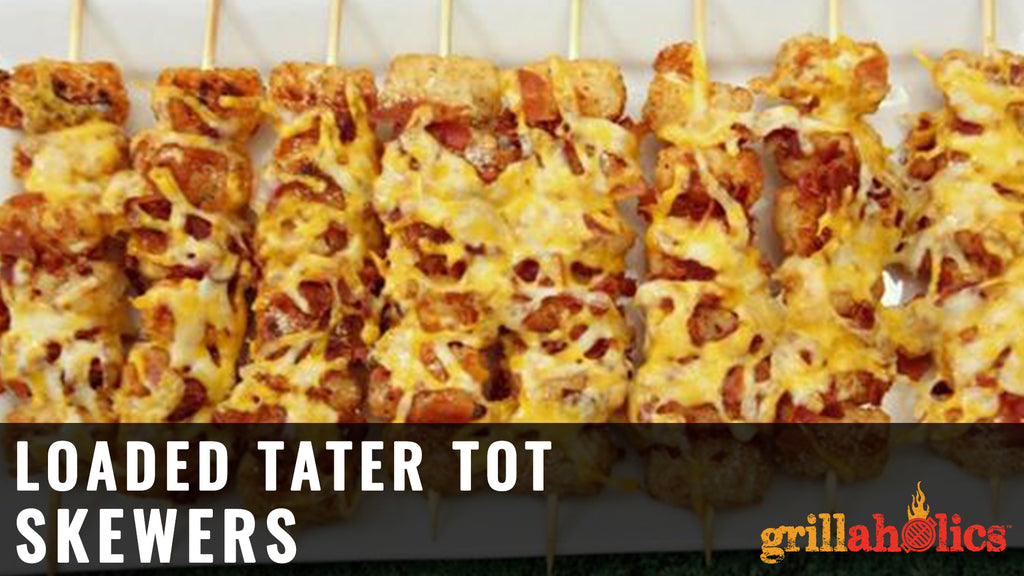 INGREDIENTS
Bag of Tater Tots
8 slices of bacon, chopped
1 cup of cheese, grated
1 tablespoon ranch seasoning
skewers
INSTRUCTIONS
Cook your tater tots according to directions until golden brown in color. Ours was in a 425 degree oven for 20-30 minutes.
Once you pull them out of the oven, let cool for approximately 2-5 minutes until you can skewer them onto the skewers. I suggest 6-7 per skewer.
Once on the skewers and on the pan, sprinkle ranch dressing over each of tater tots.
Then sprinkle the bacon and then the cheese.
Into the oven for an additional 10 minutes until the cheese is fully melted and golden in color.
Remove from oven and serve.
Source: ( www.madewithhappy.com )