Bourbon Cocktail Meatballs
Posted by Madeleine Bequette on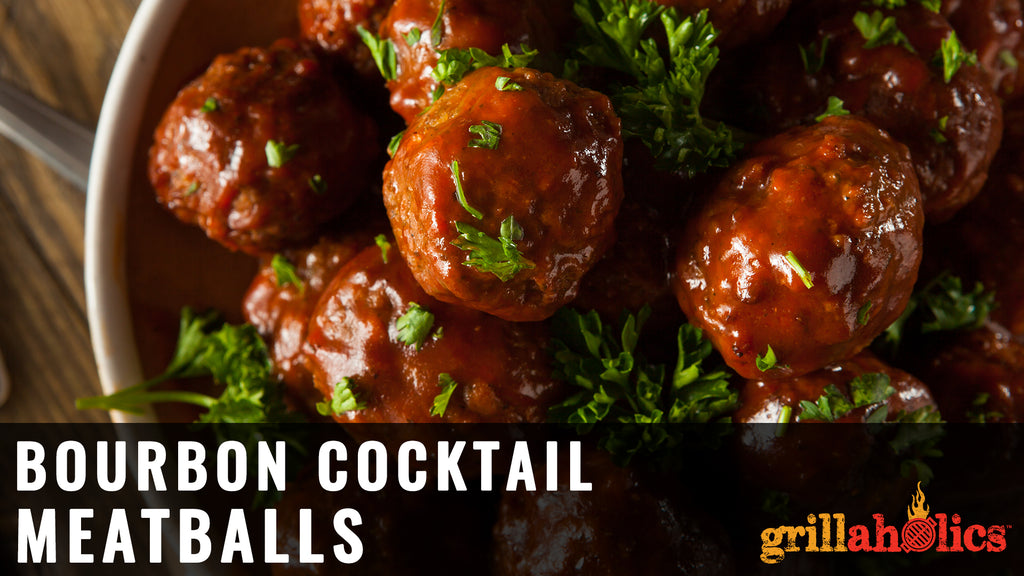 Bourbon AND Meatballs…what could be a better combo? Nothing. Check out this recipe for the perfect game day appetizer! Enjoy!
INGREDIENTS
Meatballs
3/4 lb ground beef
3/4 lb ground pork
1/2 cup (1 sleeve, finely crushed) Ritz Cracker crumbs (you can use plain bread crumbs)
1/2 cup finely chopped onion
1/2 teaspoon salt
lots of fresh cracked pepper
1 egg
2 Tbsp olive oil (for browning the meatballs)
Bourbon Sauce
1 jar apricot preserves (about a cup, give or take)
1/4 cup brown sugar
3 Tbsp hot chili sauce (use mild chili sauce if you can't take the heat)
1/2 cup bourbon
1/2 cup barbecue sauce
1/4 cup water
INSTRUCTIONS
 Set oven to 350F
Put the above ingredients, except the olive oil, in a large mixing bowl, breaking up the meat as you put it in. Mix together, using the tips of your fingers to gently combine everything without compacting the meat. Form into small 1″ balls, I use a small scoop to make them nice and uniform.
Heat 2 Tbsp of olive oil in a skillet and brown the meatballs, working in batches. Transfer the meatballs to a baking sheet, and bake for about 10 minutes, until cooked through. (Check with a thermometer, it should read 160 degrees)
Place cooked meatballs into the sauce, and let heat through until ready to serve. Serve on a plate with toothpicks, a drizzle of sauce, and lots of napkins. Serve a bowl of sauce on the side for extra dipping.
To make the sauce, combine all the sauce ingredients in a skillet and bring to a simmer. Simmer gently for about 10 minutes until thick.
Source: ( www.theviewfromgreatisland.com )