Grandma's Simple Grilled Apple Galette Recipe
Posted by Jake Eller on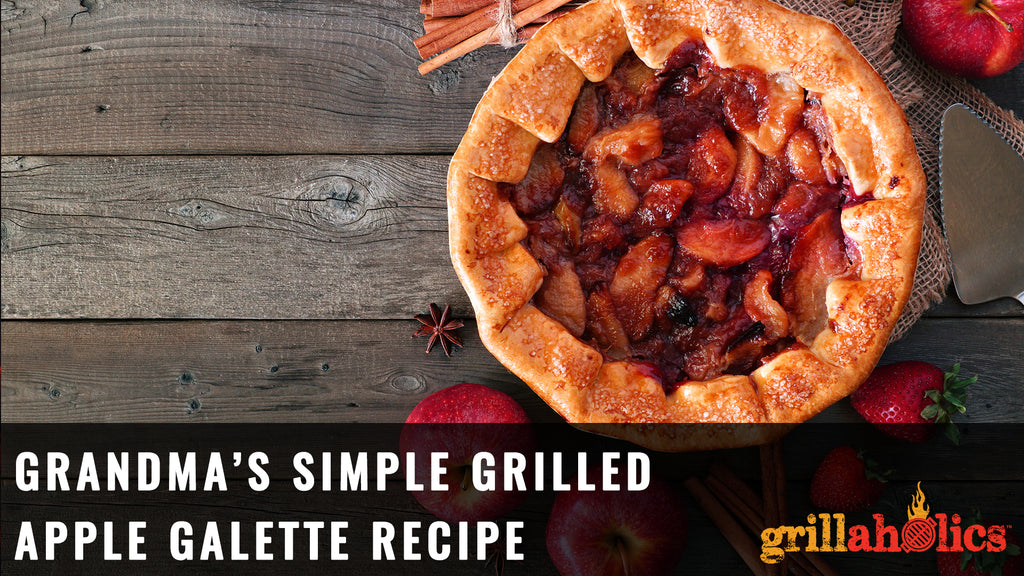 Hey Grillaholics,
Fall is my favorite time to grill. Not only is the weather just right for standing out by a hot grill, but this season brings with it some of our favorite items to grill. Take apples for example.
Sure you can get apples year round in most places, but fall time brings fresh, crisp, sweet apples into season that are perfect for a quick, healthy snack, but also perfect for this recipe I'm about to share with you that my grandma made for us every fall as kids.
In this version, however, we'll be skipping making the crust by hand as it is very labor intensive - So we'll be using a store bought crust that works just as well in place.
This is such a simple all-American classic dessert that would definitely be a crowd-pleaser for any autumn gathering. Just make sure to serve it warm off the grill with creamy vanilla ice cream!
Here's what you'll need:
1 pre-made refrigerated pie crust
1 (21 oz) can Apple Pie filling
3 tablespoons brown sugar
2 teaspoons cinnamon
2 tablespoons butter
Easy enough ingredient list, right?
Let's get started.
Step 1:
Preheat your grill to 375° - 400°. Add butter to a large cast iron skillet and completely coat the inside of the skillet.
Step 2:
Lay your pie crust flat inside the skillet, pour in the pie filling and spread out evenly, then fold over the crust just enough to cover the edges of the filling - the top of the Galette should be open. Brush the outside of the crust with additional butter and sprinkle with brown sugar & cinnamon. Place on the grill and close lid.
Step 3:
Grill for 15 - 20 minutes, or until the crust reaches a golden brown color.
Serve immediately with vanilla ice cream or freshly whipped cream... and maybe a glass of whiskey spiked apple cider.
That's it!
Here's hoping this simple fall classic becomes a staple for your family too!
As always - Happy Grilling!