Shredded BBQ Beef Chuck Roast
Posted by Madeleine Bequette on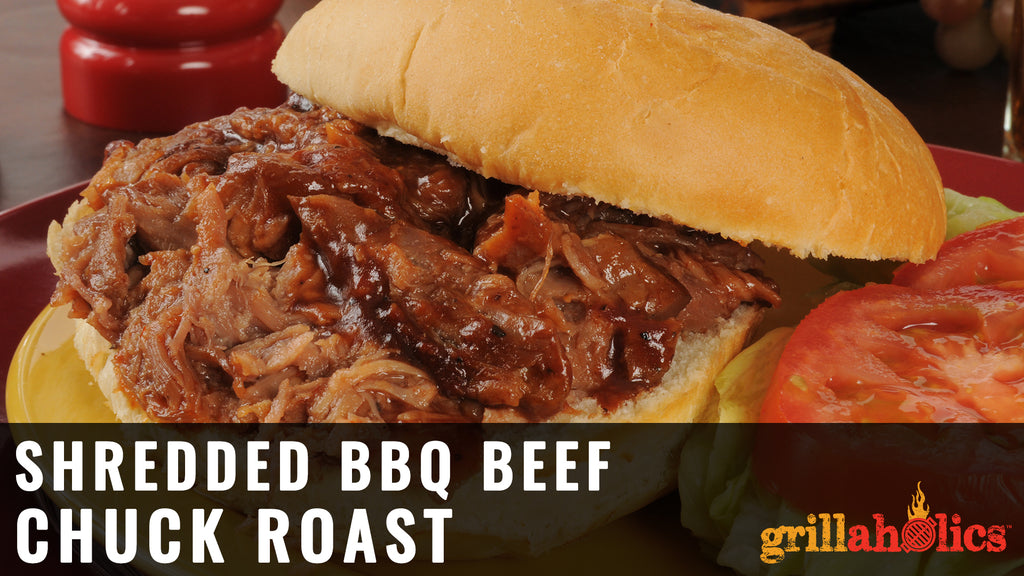 Serves: 4-6 people
Ingredients:
2 lbs. Boneless Chuck Roast
6 Oz. Chili Sauce
1/2 Medium Chopped Onion
1 Tbsp. Brown Sugar
1 Clove Minced Garlic
1/8 Tsp. Ground Cayenne Pepper
1 Tbsp. Butter
1/2 Tsp. Mustard Powder
1 Tbsp. Worcestershire Sauce
1/4 Tsp. Black Pepper
1 1/2 Tbsp. Distilled White Vinegar
1/2 C. Pale Ale
1/2 Tsp. Salt
3 C. Jack Daniels Whiskey Chips
Prep: 20 minutes
Cook: 2-4 hours
Ready in: 2.5-4.5 hours
Directions:
Mix all dry ingredients including the minced garlic (minus the brown sugar) and generously rub in to your meat. Place chuck roast in to a plastic Ziploc bag and place in refrigerator for 2-4 hours. Meat will become more tender the longer it marinates. *3-4 hours strongly encouraged!
Place wood chips in a bowl of water 30-60 minutes before grilling. Ladies and Gentleman, Start your fires!
Prepare for indirect cooking at medium-high heat (350-375). Remove your wood chips from water and place them in the fire 10 minutes prior to grilling.
Cook the roast indirect until the internal temperature reaches 170-180 (approximately 2 hours).
Let rest and shred roast. While roast rests, prepare the sauce. Pro Tip: Try using Grillaholics Meat Claws for easier shredding.

Sauce:
Melt butter in large skillet. Saute onions in butter just until the onions are clear. Add the chile sauce, and add the vinegar to the empty can or bottle of chile sauce plus 3/4 cup of water, mix or shake well and pour in to skillet.
Using a wire whisk, add the brown sugar and Worcestershire sauce. Cook over low heat until sauce thickens
Once sauce has reached desired thickness, add shredded BBQ beef chuck roast to the pan and coat meat. Serve on toasted bun or enjoy by itself!