Brisket Grilled Cheese
Posted by Madeleine Bequette on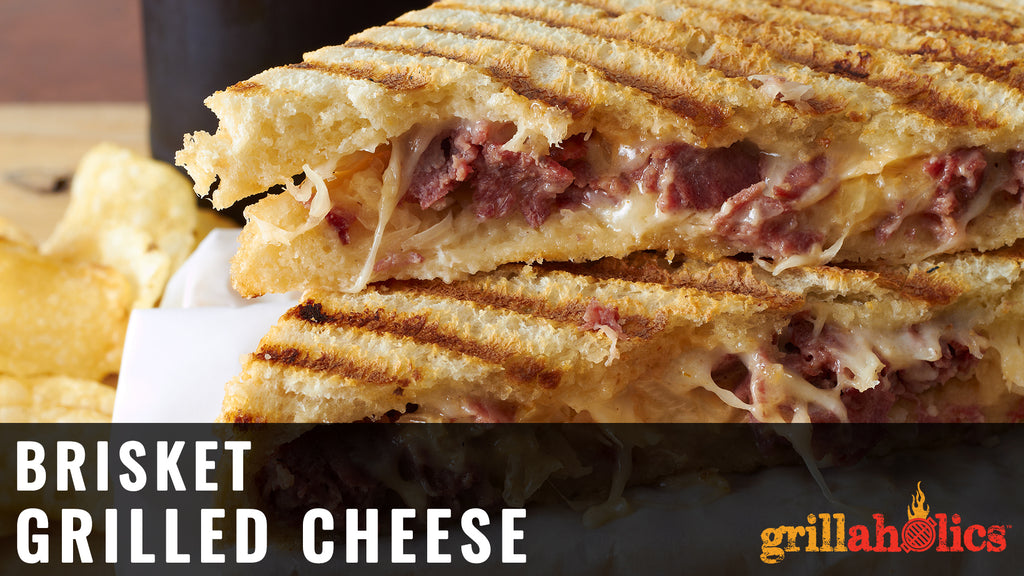 Serves: 4
This looks DELICIOUS. Checkout our blog to see how to smoke the perfect brisket before you make these delicious sandwiches~
Ingredients
8 slices Italian bread or Texas toast
Butter
1 full cup of shredded Cheddar cheese
1 full cup shredded Monterey Jack cheese
2-3 slices leftover brisket, shredded
 Instructions
Spread about ½ tablespoon on one side of each piece of bread. To make a sandwich, place a piece of bread buttered-side down.
Cover the unbuttered side with shredded Cheddar cheese, then a layer of brisket, followed by a layer of shredded Monterey Jack cheese.
Place another piece of bread unbuttered side down on top. Repeat for remaining sandwiches.
Heat a pan, preferably cast iron, over medium heat. Cook 1 or 2 sandwiches at a time, until golden brown on both sides and cheese is melted. You can also use your grill mat for this!
Enjoy! Checkout our blog to see other delicious recipes!